Turmeric Tonic
Lemons
---
The addition of Ginger and Turmeric to your Hot Lemon & Honey increases the health benefits and it tastes great! The golden hue of the turmeric adds visual appeal plus it is also full of antioxidants and is a powerful anti-inflammatory.
I found my lemon was bursting full of enough juice for the one cup, and if you like it more on the citrus side, ease up on the honey. I store my ginger in the freezer and just slice off and use as needed. If you are unfamiliar with Turmeric start with ½ a teaspoon.
This drink is incredibly moreish and will help ward off any winter sniffles.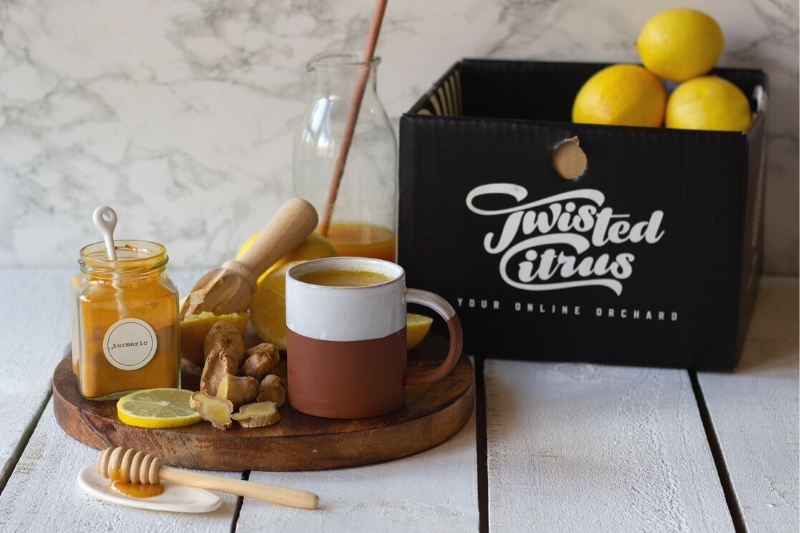 Turmeric Tonic
INGREDIENTS
juice of 1 lemon
1 tablespoon of honey
2 slices of fresh ginger
½ - 1 teaspoon turmeric
DIRECTIONS
Add all your ingredients to a cup and fill with boiling water.