5 Great Get Well Soon Gifts
---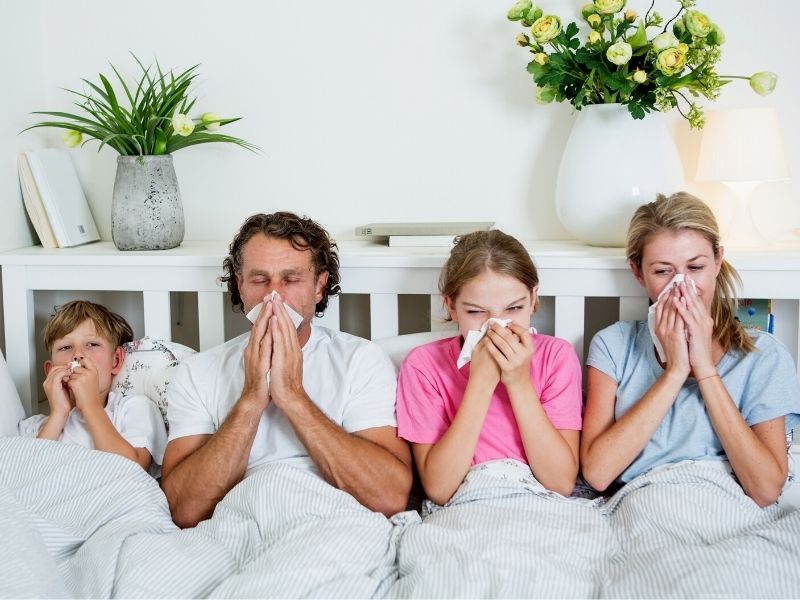 Finding the right get well gift can be a hard task.
Sure, there's the old go-to of magazines, a bunch of flowers, or a box of choccies, but what if you're looking for something to really boost someone's spirits without resorting to the run of the mill options?
After all, you want to show how much you care. A magazine simply isn't going to cut it!
Never fear. We have got you covered with a variety of special get well soon gift ideas to brighten anyone's day.
Here is our list of unique get well soon gifts. Feel free to take these ideas and impress your loved ones!
5 Great Get Well Soon Gifts
The Gift Of Comfort
When you are feeling under the weather, you crave comfort and security.
What's more comforting than pulling a super snuggly, cosy blanket up around your chin? More than just a bit of extra warmth during the winter months, the right blanket given with love can make us feel protected and soothed.
If a blanket isn't practical, think of other cosy items - like a soft new pair of PJs or a bathrobe, a pair of fluffy socks, or a heated wheat pillow.
If the weather's too warm to gift snuggly items, you could find a comfy pillow with a cheering-up pillowcase. Or even just as good, an old-fashioned soft toy to bring them a child-like sense of comfort.
The Gift Of Laughter
It's more than just a saying; laughter really is fantastic medicine. Research has shown that laughter can have genuine benefits for those suffering from illness. If someone you care about is unwell, aim to tickle their funny bone to raise their spirits.
Put a selection of funny movies or TV shows on a USB stick for them, give them some humorous books or comics to peruse, or sign them up to some comedic podcasts.
While they can't necessarily attend a comedy show, you could bring it into their home with a Netflix subscription. With comedy galore, they will be spoiled for choice on what to watch for a giggle!
The Gift Of Sustenance
Often, when we need it most, it can be difficult to take care of our health effectively - especially when already feeling cruddy and only able to heat some two-minute noodles in the microwave.
Eating the right food is essential in fighting off illness, so gifting someone healthy options is a fantastic way to show you care. Fruit and vegetables are a vital part of any healthy eating plan, and many fruit have scientifically proven health benefits. They help with everything from fighting off the common cold to lowering the risk of heart disease and cancer.
Sending a box or subscription of their favourite fruits is a fantastic option. If you're not sure which ones to choose, a gift voucher lets them pick their own. And we offer these fruit gift boxes right here at Twisted Citrus. Browse our range of in-season fruit now and we can deliver it directly to the patient's door.
The Gift Of Love
Any get well soon present is essentially given with love, but some are more personal than others. A thoughtful present doesn't have to cost a cent, but can bring a smile to the face of the recipient with ease.
Ask their family and friends to record a get well message, greeting, or funny story to compile into a video. Create a playlist of songs to lift their spirits. And, if there are young ones close to them, help them create some get well soon artwork to send.
The Gift Of Calm
Staying upbeat during times of illness is challenging for anyone, but a positive mindset is an essential ingredient on the road back to health. Consider gifts that soothe the soul and provide a sense of calm and wellbeing. Think aromatherapy oils, bath bombs, candles, herbal teas, or even a massage.
Rather than a bunch of flowers, a house plant is a lovely, long-lasting gift. For next-level spirit-boosting power, an animal is a fantastic idea – but only if they're open to caring for a new furry friend! If not, consider merely visiting with your pooch to provide a bit of animal-based healing energy.
So, there you have it. Ditch the obligatory magazine and chocolates and choose one of these unique gifts instead. It has never been easier to say get well soon!
If you are interested in giving the gift of fruit (or even ordering some for yourself) then browse our range of fresh, delicious, in-season varieties now.