Gold Kiwifruit Breakfast
Kiwifruit
---
Gold kiwifruit is one of the best foods to have for breakfast, supplying more than 450% of your daily recommended vitamin C, and 11% of recommended daily fibre needs. Not to mention folate, vitamin E, K, and a good healthy daily dose of potassium.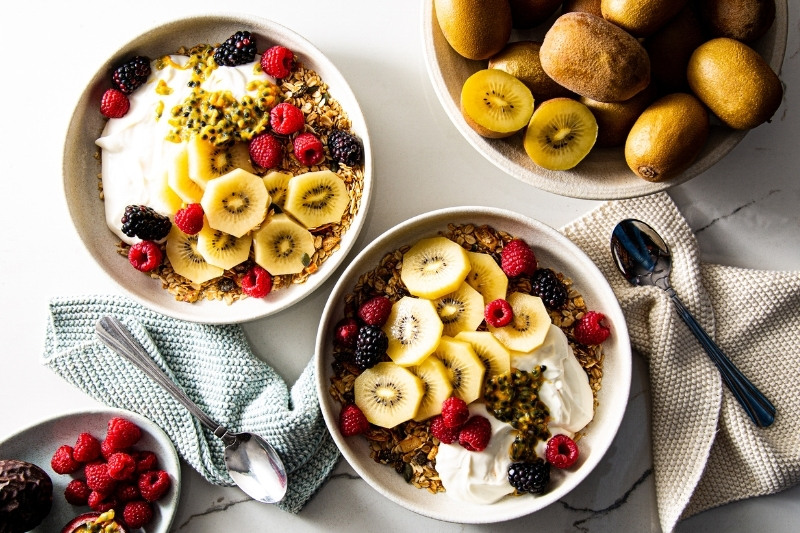 GOLD Kiwifruit Breakfast
Serves: 4
Prep time: 5 minutes
INGREDIENTS
2 cups toasted muesli
1 cup Greek yoghurt
4 gold kiwifruit
2-4 passionfruit, and a handful of raspberries, blackberries or your favourite seasonal fruit.
2-3 teaspoons wildflower honey, optional
DIRECTIONS
Divide muesli or granola between four bowls. Spoon over a good amount of yoghurt.
Drizzle with honey if desired.
Remove the tops and tails from the gold kiwifruit. Peel the skin away from the fruit, and slice. Arrange slices over the yogurt and muesli.
If you have passionfruit, drizzle the pulp all over the kiwifruit.
Garnish each bowl with fresh seasonal berries or other fruit. Serve immediately.