Avocado and tomatillo guacamole
Avocados
---
Adding green tomatillos to the guacamole turns this recipe into a more authentic Latin-American style sauce. If you can't find fresh tomatillos, canned versions are readily available at good quality food stores.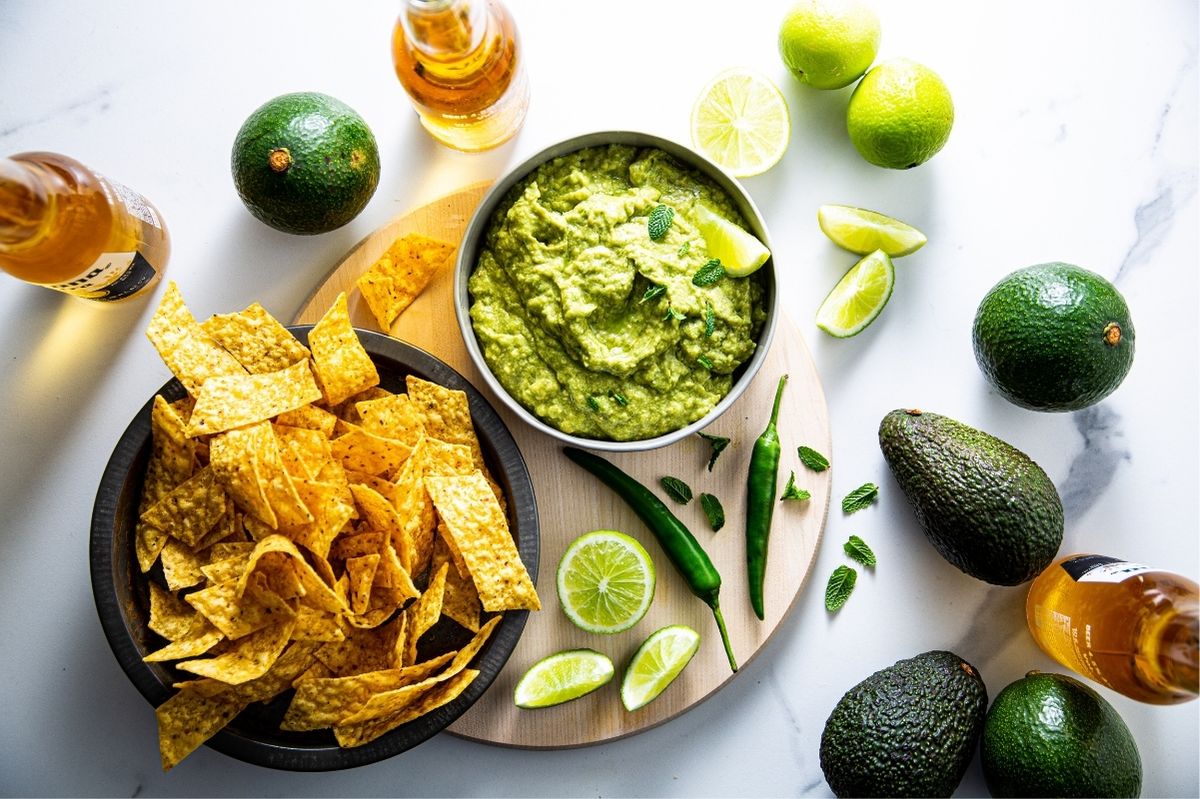 Avocado and tomatillo guacamole
INGREDIENTS
3 ripe avocados, peeled, stones removed
1 lime, juice of
½ cup canned tomatillos, skinned and roughly chopped
4-6 green chillies, finely chopped
1 spring onion, finely chopped
5 Tbsp olive oil
salt and freshly ground black pepper
a dash of Tabasco sauce

DIRECTIONS
Remove the flesh from the avocados and mash it with the lime juice, mixing well. In a separate bowl, mash the tomatillos with a fork.
Pound the green chillies and spring onion to a paste using a pestle and mortar, or puree in a food processor or high-speed blender. Remove the spring onions and green chillies to a bowl and add the mashed avocados and the mashed tomatillos.
Slowly incorporate as much of the olive oil as you can, drop by drop, whisking with a fork or blending in the food processor. Season with salt and pepper and a little Tabasco. Chill briefly before serving.