Passionfruit Curd
Passionfruit
---
Spread it on toast, swirl it in yoghurt, use it as cheesecake topping or to fill a layer cake. However you choose to use it, this passionfruit curd is delicious!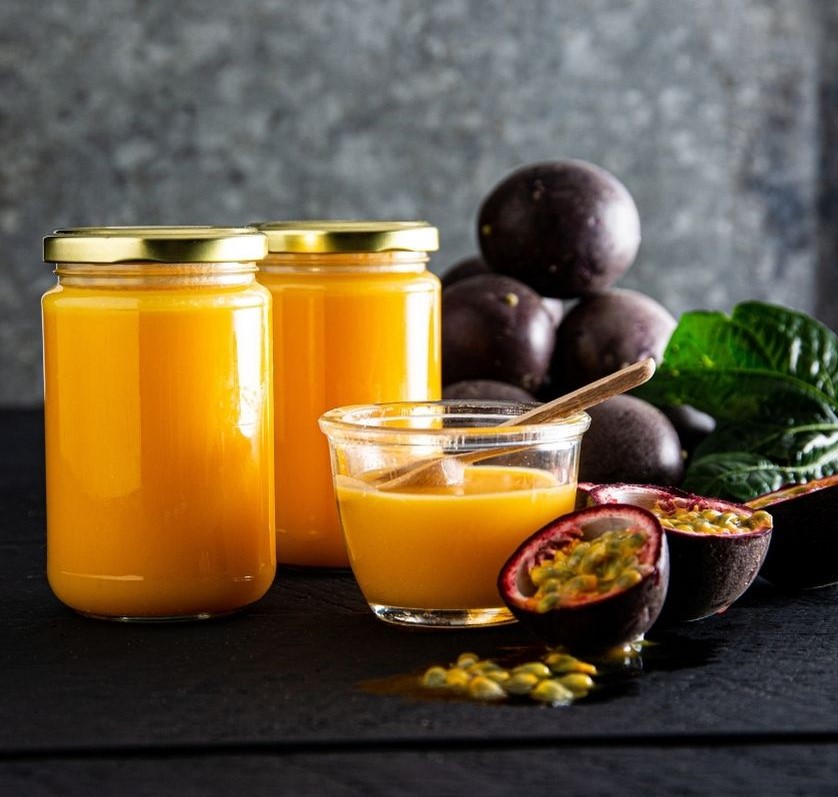 Passionfruit Curd
INGREDIENTS
2 lemons
6 passionfruit
125g butter
440g caster sugar
4 free-range eggs


DIRECTIONS
Squeeze juice from lemons, removing any pith or pips. Cut passionfruit in half.
Push passionfruit through a sieve to get 1/3 cup of juice out. If there's not enough juice, you may need to use more passionfruit.
Melt the butter in a large glass bowl, over a pot of boiling water. Stir in the sugar, lemon juice and passionfruit juice until the sugar is well dissolved, it takes about 5 minutes.
Next, remove from heat. Stir in eggs, stirring with a wooden spoon. Cook over boiling water, stirring constantly until mixture has thickened. Pour into hot sterilised jars and seal.
Once opened it will keep in the fridge for 4 weeks.