Grilled Avocado Barley Bowl
Avocados
---
This recipe is from Anna Jones' A Modern Way to Cook.
This surprising summer salad is a great addition to a barbecue meal, elevating the avocado with a quick press to a searing grill which imparts a smoky flavour and warmth that seemingly boosts the avocado's creamy texture.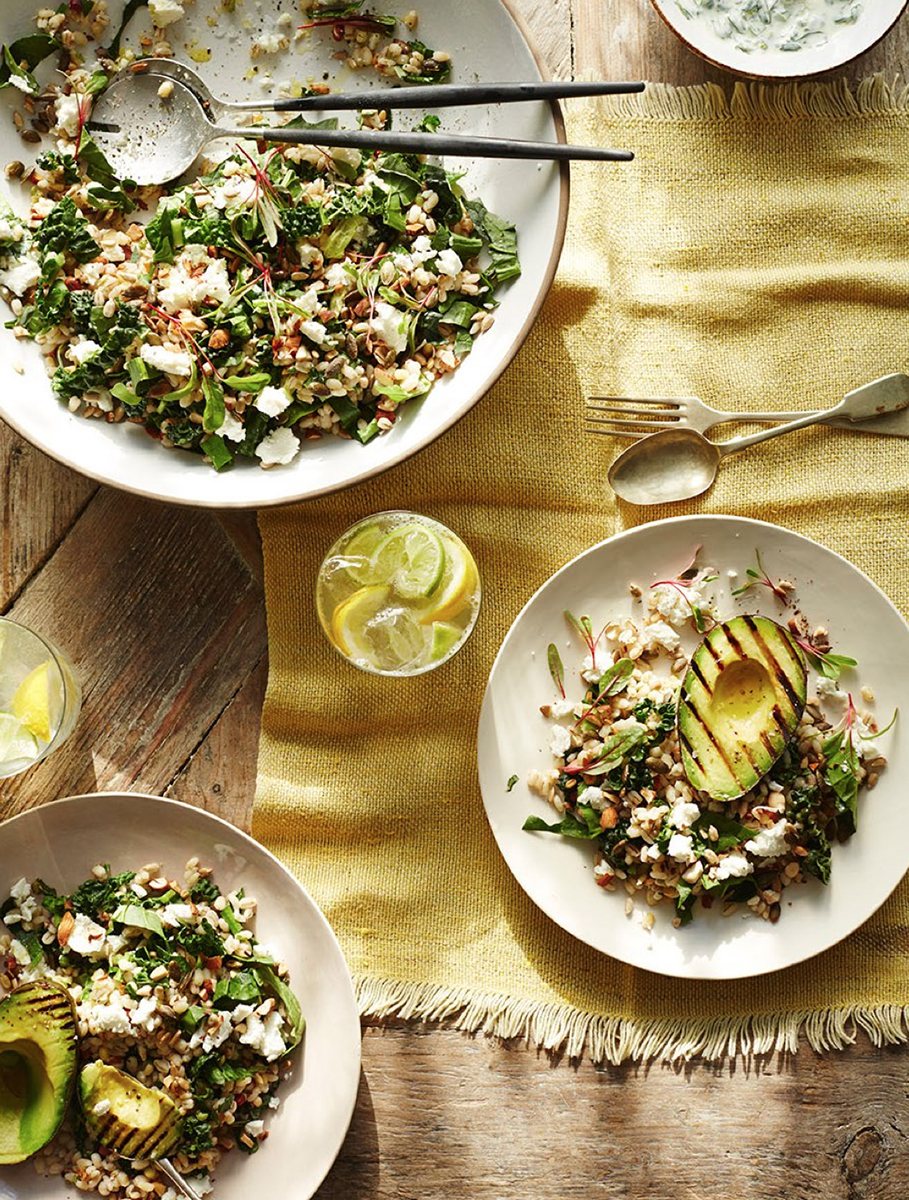 Grilled Avocado Barley Bowl
INGREDIENTS
2 avocados, halved, stone removed, skin on
200g pearl barley
zest and juice of 1½ unwaxed lemons
50g almonds, roughly chopped
50g sunflower or pumpkin seeds
large bunch fresh basil
200g Greek yoghurt
100g feta cheese
200g spinach or greens
DIRECTIONS
Rinse the barley well under cold water then put it into a pot with twice the amount of boiling water and a generous pinch of salt. Squeeze in the juice of half a lemon, then drop the squeezed half into the pot. Cook for approximately 25 minutes.
Next, in a frying pan over a medium heat, toast the almonds with the seeds until they are just turning golden brown.
Get a griddle pan smoking hot. Cook the avocado halves cut-side down on the pan until they have nice griddle marks.
Shred the basil leaves and mix with the yoghurt, zest and juice of the remaining lemon and a generous pinch of salt and freshly ground black pepper in a small bowl.
Once cooked, drain the barley and put it into a large dish, crumble over the feta and scatter with the toasted almonds and seeds. Shred the spinach or greens, and mix in well. Season with salt and pepper.
Serve topped with half a warm avocado ready to spoon out, big helpings of yoghurt sauce and more basil if desired.
Serves 4