Makrut Lime Lemonade
Limes
---
With these hot summer days and nights that we have been having, cool down with a glass of home-made lemonade...with a twist of course. This recipe uses Makrut lime leaves to add a unique lime flavour to the syrup. Great used with cocktails too!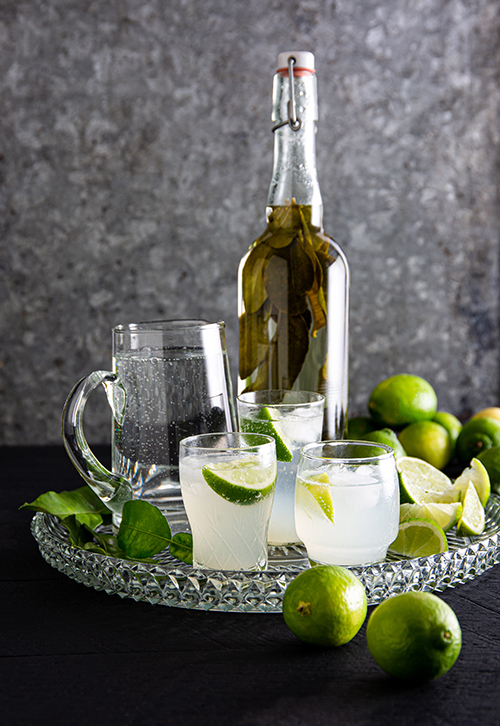 MAKRUT LIME LEMONADE
INGREDIENTS
2 cups water
1 cup sugar
10 Makrut lime leaves
1/2 cup fresh lime or lemon juice
2 cups soda water
METHOD
In a small saucepan combine the water, sugar and lime leaves over a medium heat.
Bring to the boil, lower heat and simmer for 10 minutes. Set aside to cool and then refrigerate until cold.
Remove the lime leaves. Fill each of 4 glasses with 1/2 cup of syrup, 2 tablespoons of lime or lemon juice and 1/2 cup soda water. Stir, add ice and serve.