Passionfruit Posset
Passionfruit
---
Fresh passionfruit is such a treat that the best recipes don't involve too much cooking and make the delectable fruit the star of the show. This simple chilled cream dessert makes an elegant end to a meal.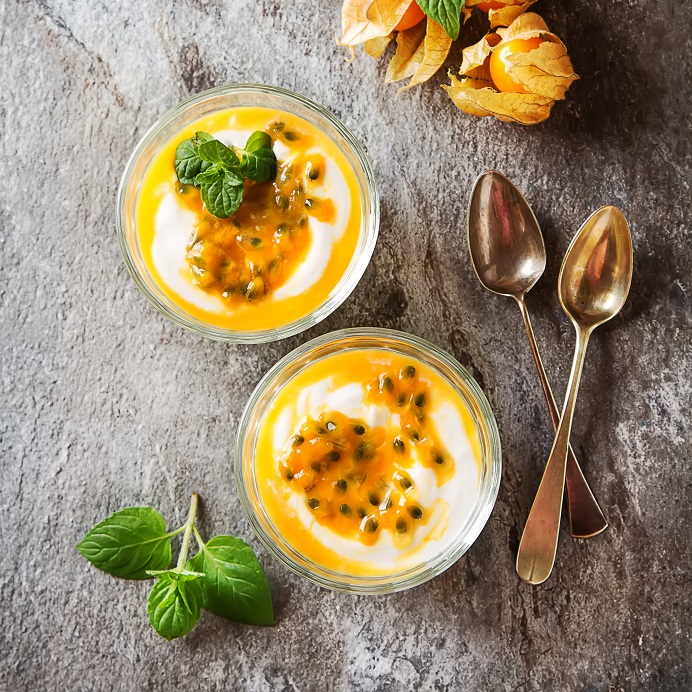 Passionfruit Posset
INGREDIENTS
4 Tbsp passionfruit pulp + extra to serve
1 Tbsp lemon juice
100g caster sugar
400ml cream
DIRECTIONS
Gently heat the cream and sugar in a small saucepan, stirring to dissolve the sugar, until it comes to the boil.
Next, simmer for three minutes, then remove from heat and stir in the passionfruit pulp and lemon juice.
Allow to cool for ten minutes before pouring into four little vessels (glasses, ramekins, espresso cups, whatever takes your fancy). Then chill for at least two hours before serving topped with a spoonful of pulp.
Serves 6-8