Feijoa Caipirinha
Feijoas
---
Feijoas come into season just as the autumn days arrive with their long shadows, saturated light and surprisingly hot days.
This version of the Brazillian Caipirinha is deliciously refreshing on an autumn afternoon.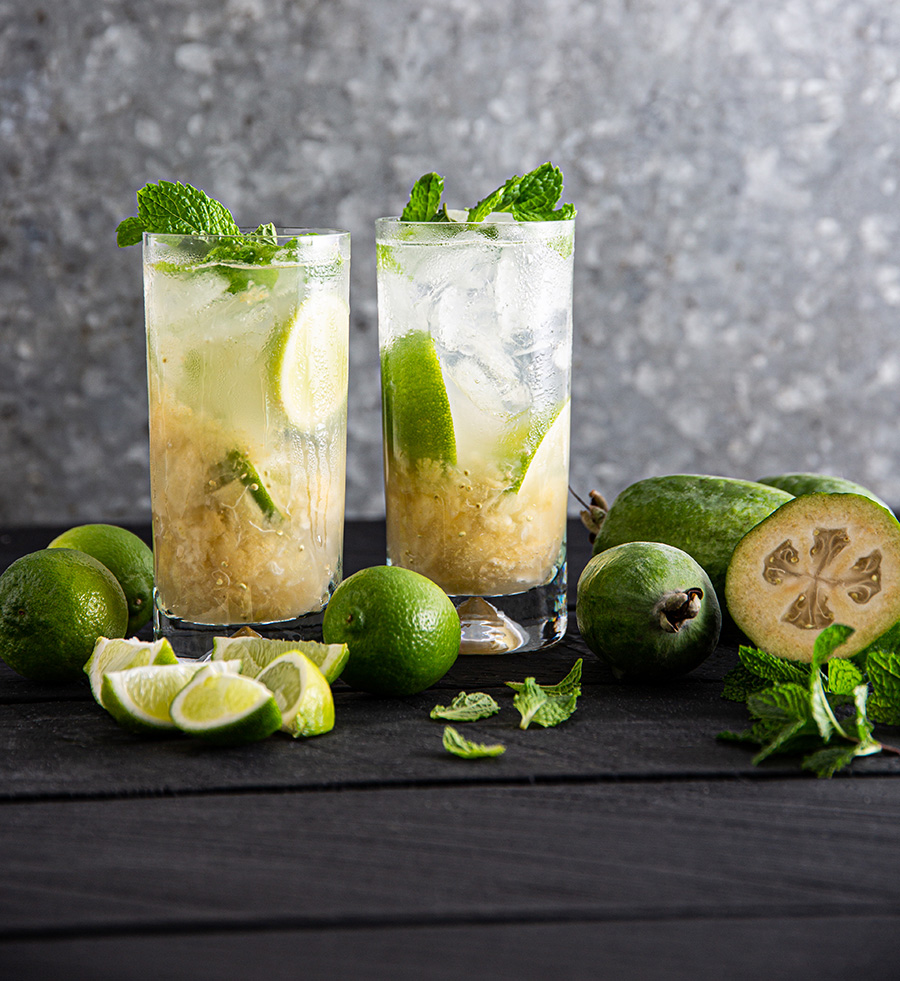 Feijoa & Lime Caipirinha Cocktail
INGREDIENTS
4 feijoas, flesh scooped and skins discarded
2 limes
4 tablespoons raw sugar
180ml cachaca (Brazilian white rum)

DIRECTIONS
Peel the feijoas, and chop into chunks. Then divide the feijoas between four glasses. Squash or muddle with a wooden pestle (or use a fork, or even the handle end of a large knife).
Cut the limes into quarters and then in half again. Divide between the four glasses. Add 1 tablespoon of raw sugar to each glass and muddle until the sugar has dissolved.
Fill each glass with ice. Pour over 45ml (1 nip) of cachaça into each glass. Stir well and serve, garnished with fresh mint leaves.
Can also be made up in a large pitcher or diluted with soda water if preferred.
Variations: Any type of white rum can be substituted for the Brazilian Cachaca.