Feijoa Muffins
Feijoas
---
This quick and simple muffin recipe really does capture the full flavour of feijoas and is an excellent lunchbox filler.
Just freeze them in a Ziploc bag and pop into lunchboxes each morning – they'll be defrosted by lunchtime.
As with all muffins, it is vital not to overmix the batter.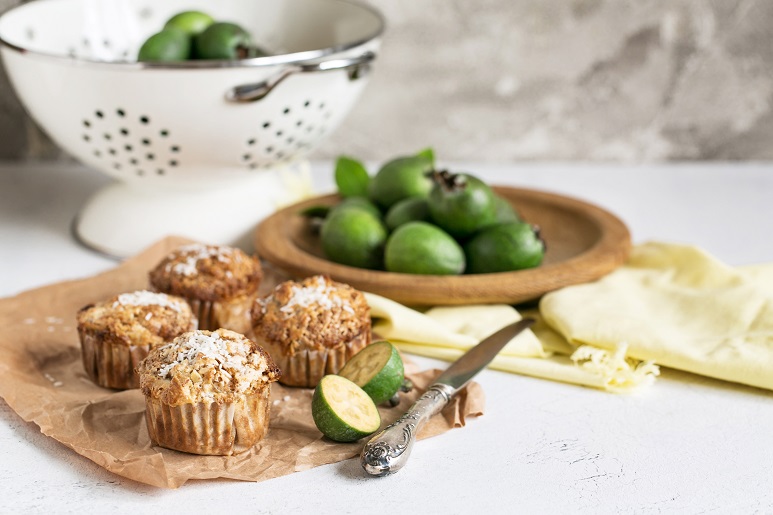 Feijoa Muffins
Ingredients
3c ripe feijoa flesh (scooped and mashed, skins discarded)
325g caster sugar
1c oil
2 eggs
1t vanilla
450g (3c) flour
1t baking soda
1t cinnamon
1t salt
Topping
Brown sugar
Directions
Preheat oven to 180C. Line muffin tins. In a large bowl combine sugar and oil, then add eggs, mixing until incorporated.
Sift dry ingredients and add to wet mixture, stirring gently until just combined. Fold in mashed feijoa flesh. Spoon mixture into muffin tins, filling ¾ to the top, and then sprinkle with about a tablespoon of brown sugar.
Bake for 20-25 minutes until muffins are golden and a skewer comes out clean. Remove from the oven and wait for 5 minutes before transferring to wire racks to cool. Best served warm!
Makes 12-18 depending on size of pans.