Whole Mandarin Cake
Mandarins
---
This has been adapted from a recipe by Sarah Johannsen. Using the whole mandarin is a little unusual but we find it adds a wonderful citrus flavour hit.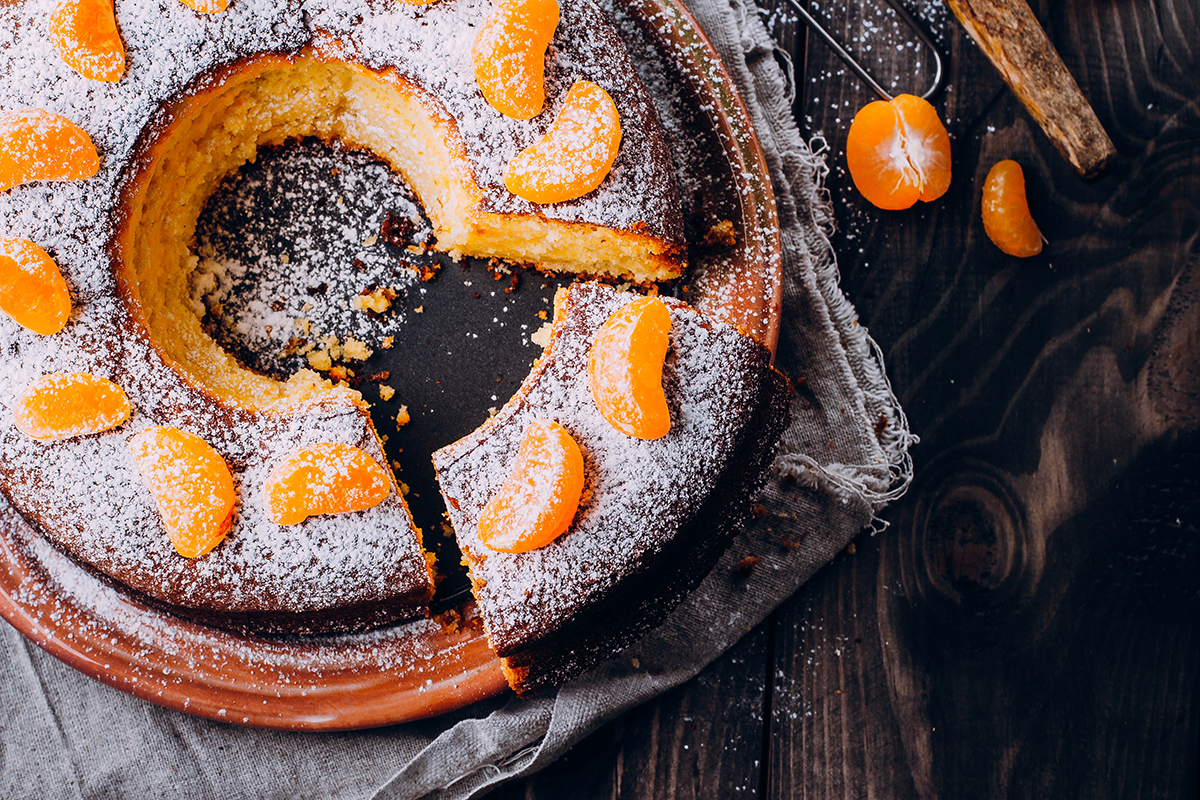 WHOLE MANDARIN CAKE
INGREDIENTS
250g whole mandarins
85g butter, melted
100ml flavourless vegetable oil
3 eggs
1 ¼ cup caster sugar
200g plain flour
1T baking powder


DIRECTIONS
Preheat oven to 180C.
Wash the mandarins and add them whole to a small saucepan. Add water to cover the mandarins and bring to the boil. Gently simmer for 30 minutes and then drain and allow to cool a little.
Cut the mandarins in half and puree well (with skin) in the food processor.
Add the butter, oil, eggs and sugar to the mandarin puree and process to combine.
Add the flour and baking powder and process until just combined.
Pour the batter into a greased and lined 20cm cake tin.
Bake in the oven for 40 minutes or until a skewer comes out clean. It should be very brown on top.
Allow to cool in the tin for 15 minutes then turn out onto a rack.
Drizzle with a mandarin glaze or dust with icing sugar and scatter extra mandarin segments on top if you wish.

OPTIONAL MANDARIN GLAZE
4T mandarin juice
2T sugar
In a small saucepan over low-medium heat whisk together sugar and mandarin juice continue whisking until sugar has dissolved and mixture has thickened. Drizzle over cooled cake.
Serves 10