Makrut Lime Martini
Limes
---
This refreshing Makrut Lime Martini cocktail is delicious on its own – or serve with Asian canapés or as a digestif following a South-Asian meal.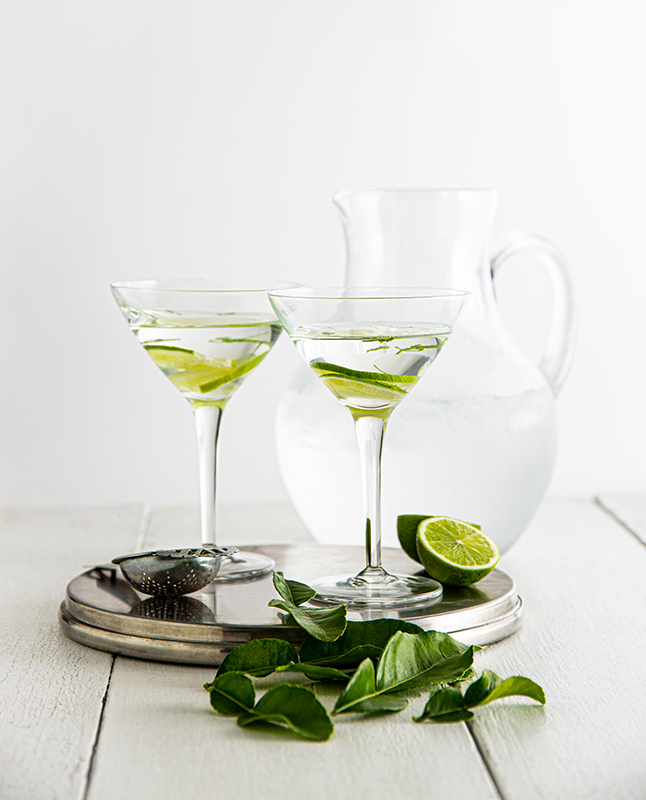 Makrut Lime Martini
INGREDIENTS
110g caster sugar
125mls lime juice
6 Makrut lime leaves
160ml gin
120ml Vermouth
330ml soda water
ice cubes, to chill
to serve, thinly sliced Makrut lime leaves and fresh limes
DIRECTIONS
Place sugar, lime juice and Makrut lime leaves into a small saucepan over low heat, stirring until the sugar is dissolved.
Increase the heat to high, bring to boil and cook for two minutes, or liquid has reduced.
Allow to cool completely. Strain and set aside. Place lime syrup, gin, vermouth, soda and ice into a jug and stir to combine.
Once chilled, pour into four martini glasses leaving the ice cubes out.
Top with thinly sliced fresh lime and Makrut lime leaves.
Serves 4