Lemon & Lime Cake
Lemons
---
This incredibly simple and quick citrus cake is moist and zesty.
Add a cup of dessicated coconut for a tropical twist and reduce the cooking time slightly.
Serve with a generous dollop of whipped cream folded into luscious Greek yoghurt, a drizzle of honey and a candied lemon slice.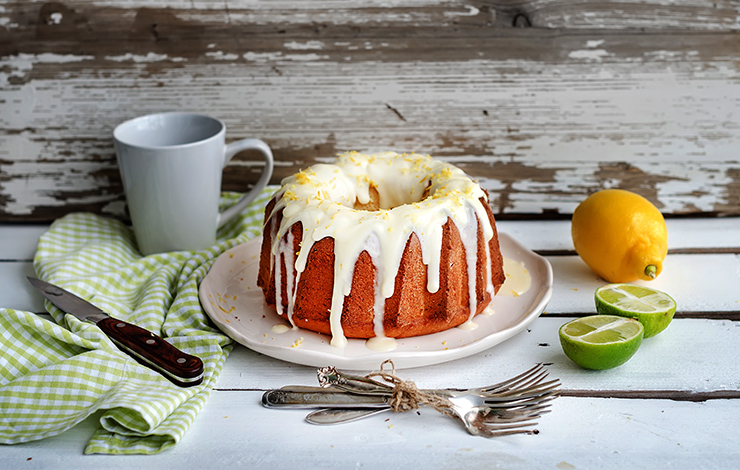 Lemon & Lime Cake
INGREDIENTS
1c yoghurt
3/4c vegetable oil (Canola is fine)
2c sugar
2 eggs
2 limes and 3 lemons, zest and juice
4 Tbsp sugar
2c sifted self-raising flour
DIRECTIONS
Whisk together yoghurt, vegetable oil, 2 cups sugar, 2 eggs, and zest of lemons and limes.
Then add the flour and mix until smooth.
Place in greased and lined 22cm round cake tin and bake at 180C for 50-60 minutes or until a skewer comes out clean.
Mix juice of lemons and limes with 4 tablespoons of sugar until dissolved.
While still in the cake tin, poke holes in the surface of the cake with a skewer and then pour over the citrus and sugar mixture.
Once absorbed, remove cake from tin and set to cool on a wire rack.
Serve with Greek yoghurt or a combination of cream and yoghurt and some candied lemon peel or slices.