Tamarillo Chutney
Twisted Recipes
---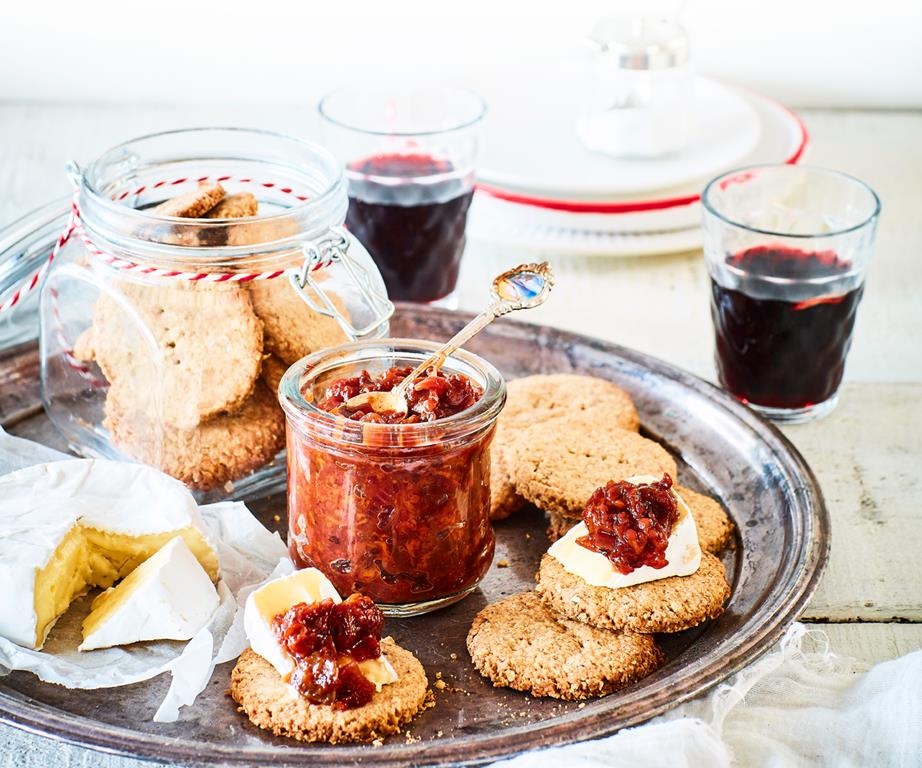 Digby Law's take on the kiwi classic, Tamarillo chutney, delicious with cold meats, on cheese toasties or in a Ploughman's lunch.
Tamarillo chutney
This recipe makes around 2 litres and the chutney colour may vary anywhere from a dark red to a dark brown colour.
Ingredients
24 tamarillos
750g apples
500g onions
600ml malt vinegar
1T salt
1.5t mustard powder
1t mixed spice
1kg brown sugar
Directions
Peel and chop the tamarillos, core and chop the apples and peel and finely chop the onions.
Combine all the ingredients in a large heavy-bottomed saucepan and simmer very gently, covered, for about two hours, stirring frequently.
Pour into hot clean jars and seal. Best left for a month or so before eating, but can be eaten right away if desired.
Photo credit: Food to Love who think that it matches beautifully with cheese, pickles, cold meats, and their walnut digestives.