Delicious Orange Cake
Oranges
---
This cake, from Modern Honey is beautifully moist, and the orange zest cream cheese icing locks in the moisture so the cake keeps well for several days. So easy to make, you can further reduce prep time by skipping the icing and simply dusting with icing sugar to serve.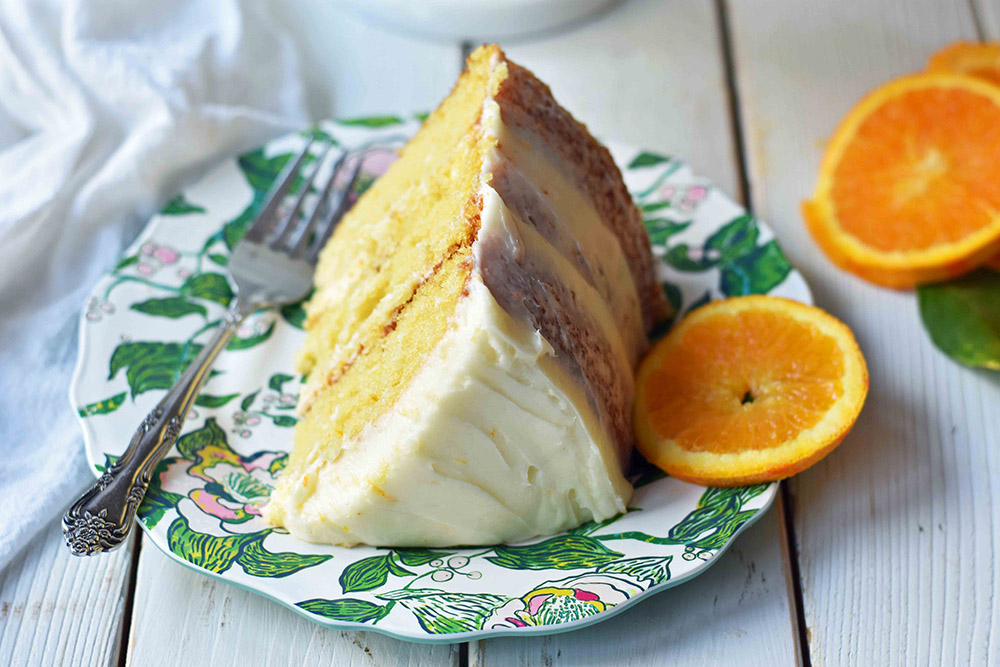 Delicious Orange Cake
INGREDIENTS
2 1/2 cup flour
1 3/4 cup sugar
1 1/2tsp baking soda
1 tsp baking powder
3/4tsp salt
1 cup oil (extra-virgin olive oil, canola, vegetable, coconut)
1 cup fresh orange juice
3 eggs
1 cup sour cream
1-2tsp orange zest
ICING
1 cup butter, softened
250g cream cheese, softened
4 cups icing sugar
1tsp orange zest
2Tbsp fresh orange juice
DIRECTIONS
Preheat oven to 180C. Grease and line three 20cm spring-form tins.
In a large mixing bowl, mix the dry ingredients with a whisk to aerate and combine.
In another bowl, cream oil, orange juice, eggs, sour cream, and orange zest until completely mixed. Fold in dry ingredients, mixing only until only just combined.
Pour into prepared cake tins.
Bake for 19 minutes or until a skewer comes out clean. Allow the cakes to cool in the tins for 15 minutes before turning out onto wire racks.
To make the icing, beat the butter and cream cheese for 5 minutes until light and fluffy. Scrape down the sides of the bowl halfway through mixing. Add icing sugar, orange zest, and orange juice.
Once cakes have cooled, cover and fill with the orange cream cheese icing.
Photo credit: Modern Honey