Gin and lemonade jelly
Lemonade
---
This sophisticated Gin and Lemonade Jelly, made with real lemonade fruit (not the fizzy drink) will be a hit at your next dinner party. Make it before your guests arrive, leaving you more time to socialise instead of being stuck in the kitchen!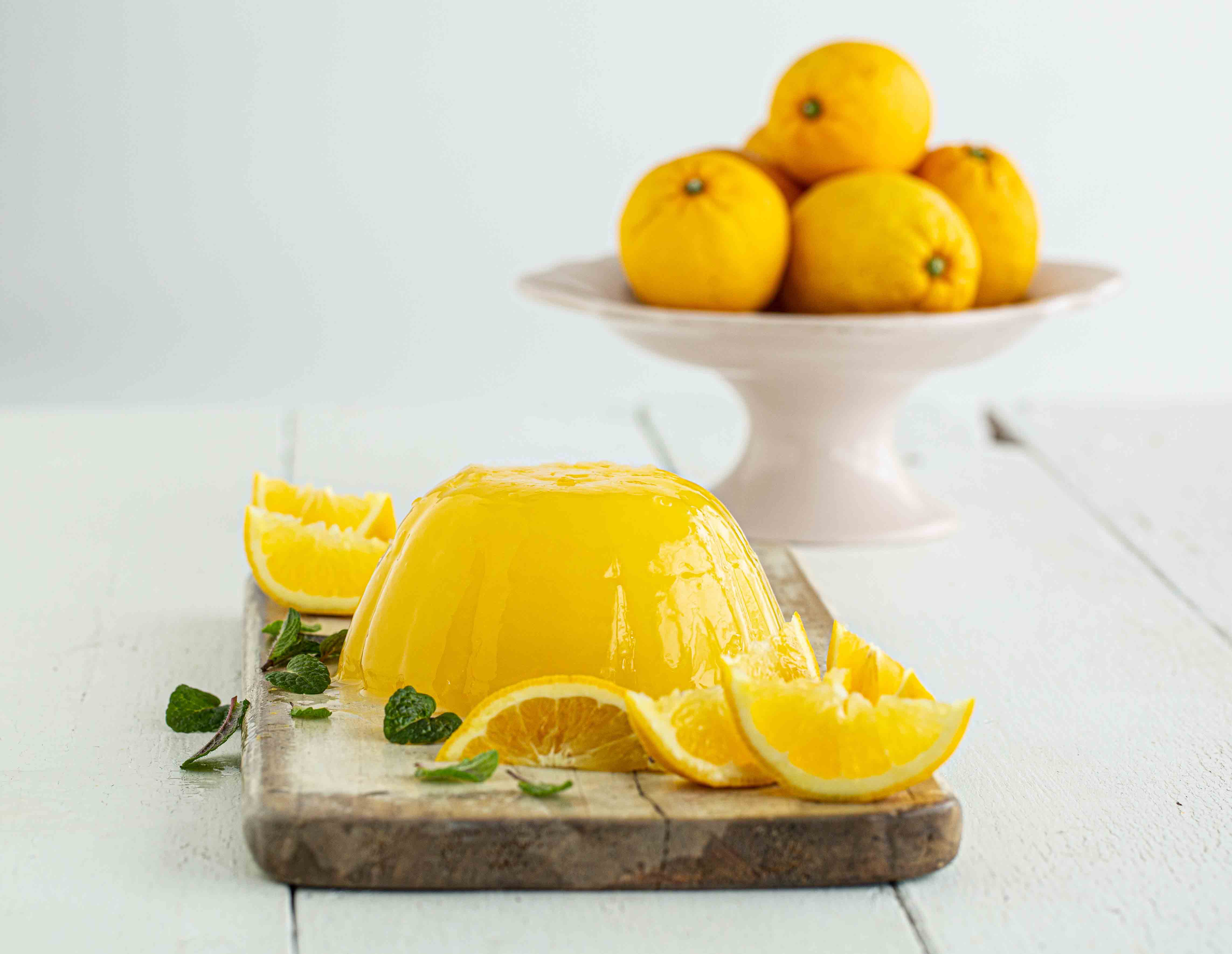 Gin and lemonade jelly
INGREDIENTS
1/2 cup caster sugar
1/2 cup water
3/4 cup lemonade juice
1/4 cup gin
3 leaves of gold strength gelatine
DIRECTIONS
Put the sugar and water in a small saucepan and bring to the boil. Boil for three minutes and then take off the heat.
Fill a small bowl with cold water and put the gelatine leaves in to soak for a couple of minutes.
Place the lemonade juice, gin and sugar syrup in a jug.
Lift the gelatine out of the water and squeeze out the excess water. Add to the gin mixture and whisk with a fork until the gelatine is dissolved.
Pour into a 500ml jelly mould and refrigerate until set, which will take about three hours.
Serve with extra lemonade slices and mint leaves. Makes 8 serves.