Tangelo Almond Cake
Tangelos
---
Nadia Lim's tangelo almond cake is moist and delightfully zingy – just like an orange cake but with some extra va-va-voom!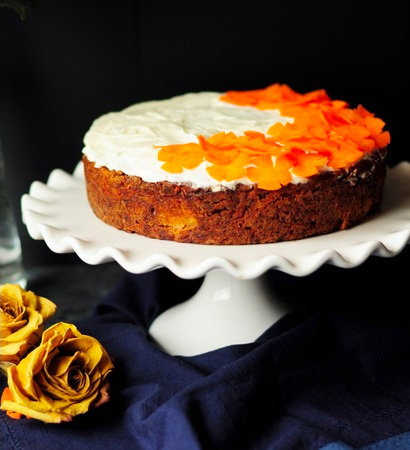 Tangelo almond cake
INGREDIENTS
2 tangelos
4 eggs
225g sugar
250g flour
1tsp baking powder
150g ground almonds
1/4 cup olive oil
SYRUP
1/2 cup honey
3/4 cup water
2 tangelos, sliced into rounds, any seeds removed

DIRECTIONS
Put the whole tangelos into a small saucepan, cover with water and simmer for 30 minutes until soft, then drain. Blitz the boiled tangelos in a food processor until finely chopped and pulpy.
Preheat oven to 160C. Grease and line the base of a 23cm springform tin.
Using an electric beater, beat the eggs until foamy, then slowly add the sugar, beating for 6-8 minutes until thick and pale yellow. Sift in flour and baking powder and mix, adding the tangelo pulp, almonds and oil.
Pour into your tin and bake for 50-55 minutes or until golden and a skewer comes out clean.
When the cake comes out of the oven, simmer the honey, water and tangelo slices for 5 minutes until syrupy. Remove warm cake from the tin and place on a serving plate. Arrange the tangelo slices on top and pour over the syrup.
Serve with a 50/50 blend of Greek yoghurt and whipped cream.