Avocado Hollandaise
Avocados
---
This avocado version of classic Hollandaise sauce is delicious with grilled vegetables, steamed asparagus or with Eggs Benedict.
Reed avocados are perfect for this recipe, as they are so light ad creamy in texture. Hass will work just as well. Season well and use lime or lemon juice for the acid. Keeps well in the fridge for a day, if covered.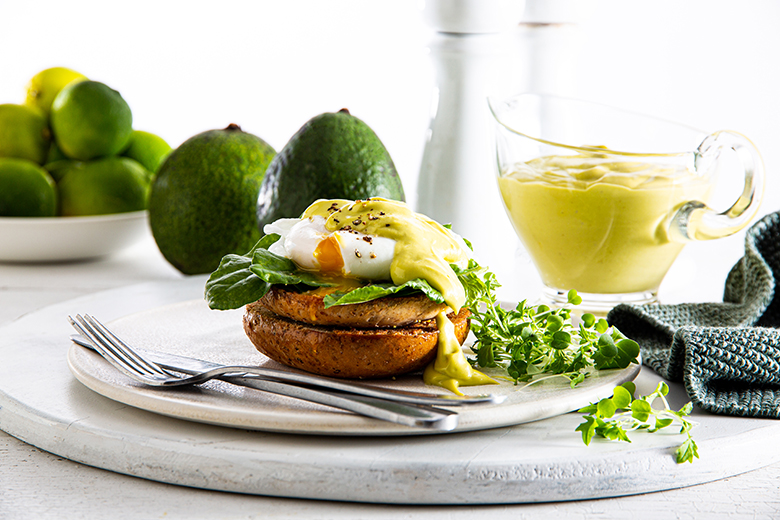 Avocado Hollandaise
INGREDIENTS
3 free-range egg yolks
110g butter, melted and still hot
1 tablespoon lime juice
1 avocado, peeled, stone removed
½ teaspoon salt
¼ teaspoon freshly ground black pepper
DIRECTIONS
Put the egg yolks in a food processor and turn on. With the motor running, gradually add a tablespoon of the melted butter at a time until yolks become thick and pale yellow.
Next add the lime juice and avocado. Blitz until smooth and creamy. Add salt and pepper to taste. Spoon into bowl to serve. You can thin it down with extra lime juice if it's too thick.
Serve with soft poached eggs on toasted bagel, or fried whole field mushrooms with blanched spinach, or oven baked salmon fillets and roasted potato wedges.