On the cover of life & leisure behind the scences
---
If you had told me a few years ago our family was going to be on the cover of Life & Leisure magazine because we were selling citrus online, I would have said…go and get yourself another drink!
But in September last year, that's exactly where we found ourselves.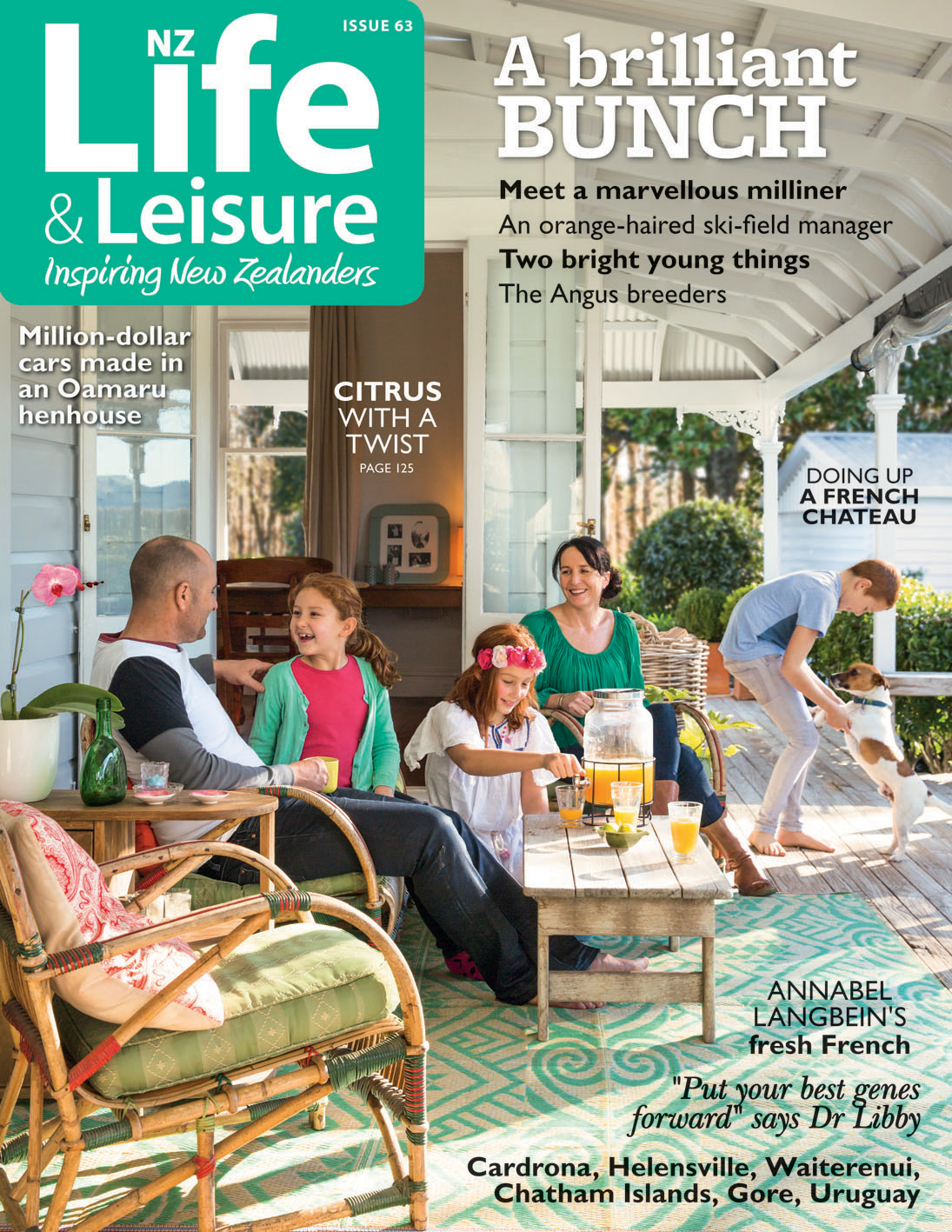 Life & Leisure has always been a favourite of mine, with its wide range of stories and subjects. In the early days of the business I dreamed they might do a short promo piece on Twisted Citrus – a paragraph or two on their products page – so with my less-than-meagre advertising budget, I went direct.
I emailed Anna Tait-Jamieson, the food editor, cold-calling at its worst. Serendipitously, Anna had ordered from Twisted Citrus and was keen to tell our story (happy dance…).
The interview and photoshoot was set around orange harvest – mid-July.
Naturally, my main concern was not the ripeness and abundance of the fruit, but what I would wear. Do I go real (the ugly old clothes I wear to work most days) or do I dress up for the camera? After much deliberating, I opted for the middle ground (with a smidgen of extra effort on hair and make-up).
The day dawned with some sunshine which made the photographer, Tessa Chrisp, smile. The kids were most excited about having the day off school… little did they know what they were in for!
After some great chats with Anna we headed out to the orchard for the photos.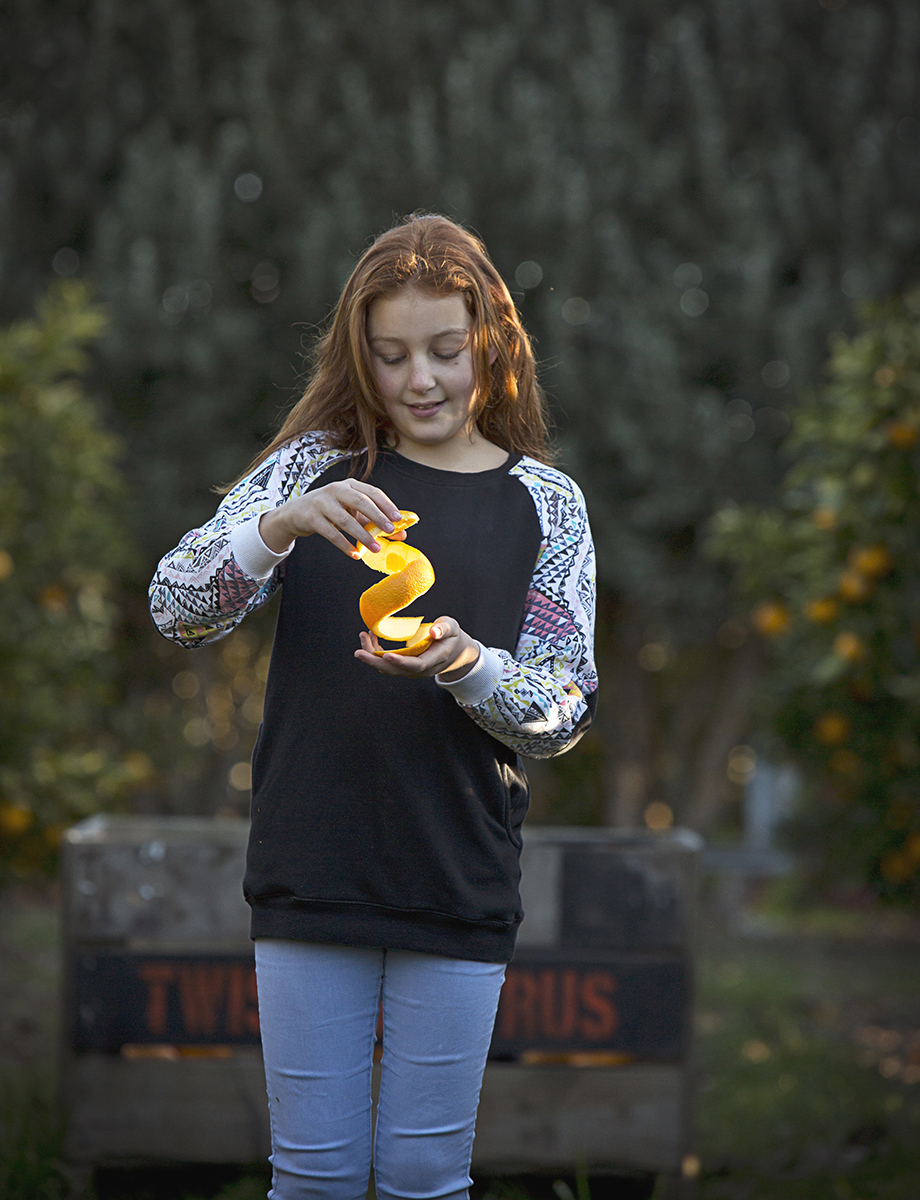 Tessa was amazing with the kids and our dog, Ziggy, getting them to do all sorts of poses around the house and orchard. However, after around six hours, they (not to mention Sandy) started to pack it in. I wasn't surprised – even my face felt sore from smiling.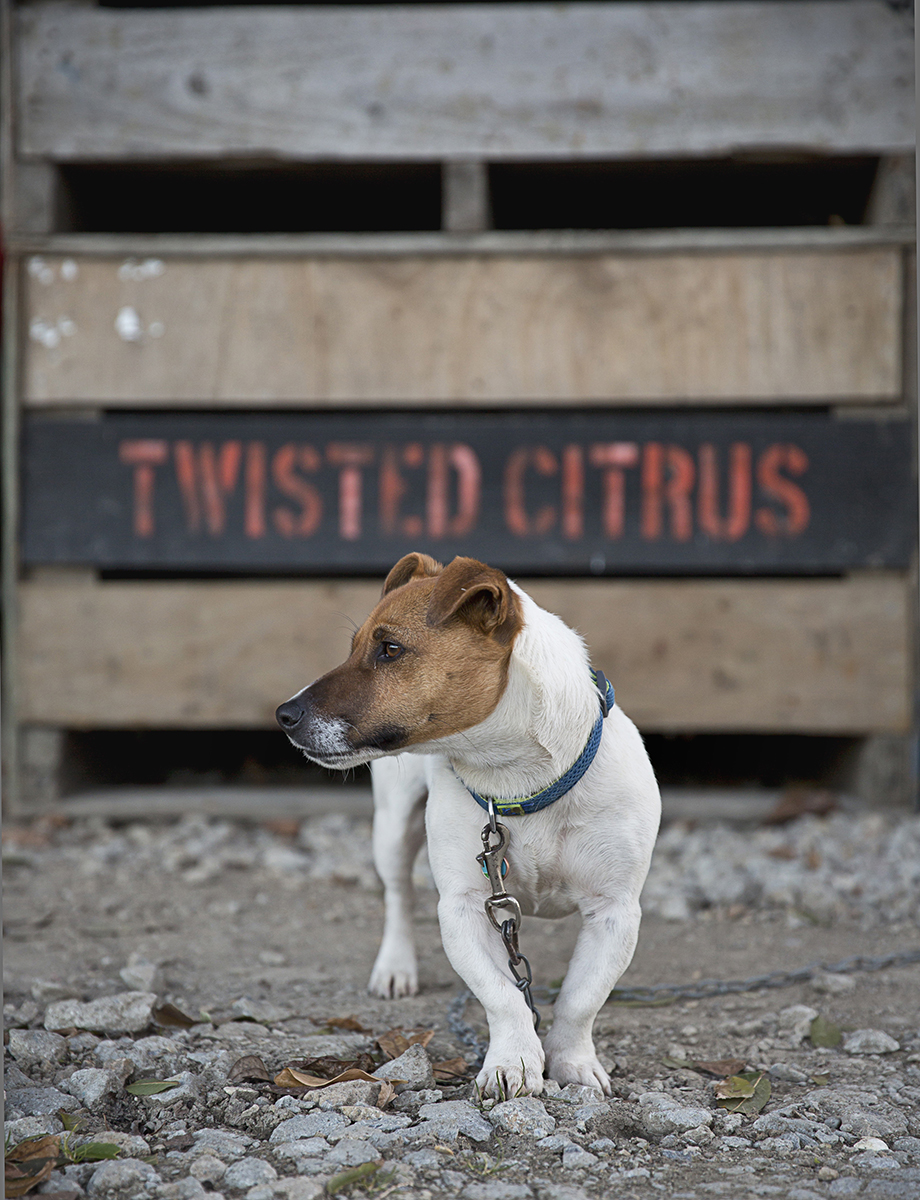 At some stage during the day Tessa decided that our deck would make a great cover photo. Yikes! We felt excited and sick in equal measures at the prospect that we could end up on the front cover.
There is a little story to this perfect family image that ended up on the cover. Firstly, we are not a perfect family…they don't exist!
The kids were fighting over the orange juice from first thing that morning. Like a dangling carrot, sometimes you've just got to give them a bite to shut them up.
When it came time for the family shots, naturally things devolved into a power struggle over every minute detail…who sits by dad, what t-shirt to wear, how much OJ to pour, who was playing with Ziggy, and every time Sandy and I were distracted more juice disappeared!
Thanks to Tessa and Anna we survived and they got the (albeit Photoshopped) cover shot - isn't it amazing how effortlessly perfect we look?