Should You Put Fruit In A Salad?
---
Like the pineapple on pizza debate, the argument of whether to put fruit in salad has raged on almost as long as the legend of Santa himself has existed.
It is an argument that can destroy friendships and create deep family rifts. If you have been assigned salad duty for your family, work, or group feast, you may be filled with anxiety as you try to decide…
Should you put fruit into a savoury salad?
As silly as it may seem, people do tend to be in one fixed camp or the other. And they can have very strong opinions about the subject - humanity can even be divided by these two factions. So, what is the right answer and what do the professionals say?
Let's take a look at both sides of the argument now...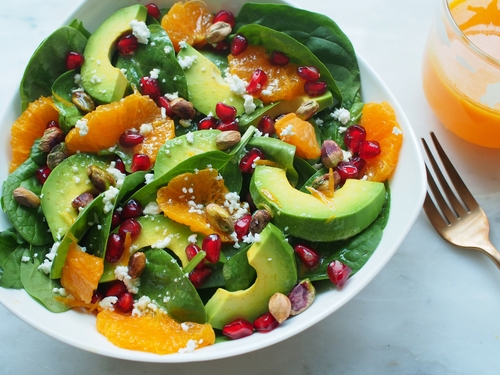 Should You Put Fruit In Salad?
For - Throw The Fruit Right On In!
If you think about it, traditional salads can be downright boring - full of watery lettuce and laden with tedious cucumber. But add fruit and the salad is instantly transformed to a more tasty treat with more variety in flavour.
Fresh fruits add an interesting sweet and tart note to the more savoury flavours of an ordinary salad.
Your options for what you can add are endless. Anything from berries and stone fruit to apples, pineapple, papaya and pear. They can all be tossed in to add some interesting flavour notes and jazz up your salad.
One point we do have to make, is that there are two very well known fruits you will find in may salads! The debate on whether to include fruit is rather redundant when it comes to the humble tomato and the ever-popular avocado. They have both broken down all the fruity barriers to become staple salad ingredients! Cherry tomatoes, in particular, are super sweet and delicious. If they can transcend the rules, why can't other fruits?
Traditionally, salads are the conscious eater's best friend. They are designed to be super healthy and guilt free. If that is the case, adding chunks of fruit can only add to those health claims and help us all meet our five plus a day while "eating the rainbow."
Against - Keep It To The FRUIT Salad!
In spite of aiming to write a balanced, well-researched article, we have sadly discovered that there is no scientific or professional reason NOT to use fruit in a savoury salad. The strongest argument that we can find from those against the practice is that it's yucky and weird. This is of course an entirely valid opinion that most likely won't be changed in spite of all the fantastic reasons to include fruit in a salad!
As with most things in life, it is all up to personal taste. Each to their own and let bygones be bygones. However, if you are in the 'For' camp, but some of your family are in the 'Against' camp, maybe make two salads. That was you can keep the peace at the dinner table. Or, even keep the fruit on the side so people can decide for themselves!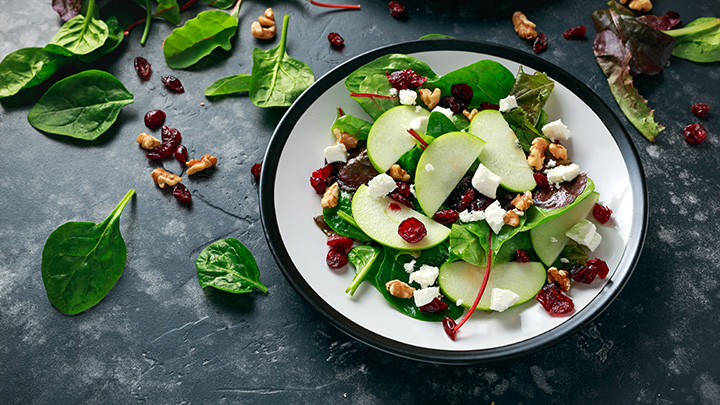 Great Salad Pairings
If you do decide to get experimental and use your delicious in-season fruit to jazz up a savoury salad, here are some of the most popular pairings:
Spinach with feta, strawberries and almonds
Watermelon, feta and charred pepper
Avocado and mango
Melon, berry and feta
Beetroot, raspberry and avocado
Spinach, basil and plum
Melon and fig
Grapefruit, fennel and avocado
Pear and walnut
Peaches, almonds and basil
Yum! My mouth is watering already. If you are looking to add some fruity flavours to your summer salads, then check out the range we have available here at Twisted Citrus. Our fruits (including our gorgeous avocados) belong in any kind of salad!