Why Does Gisborne Grow Great Fruit?
---
Perched on the east cape of New Zealand's North Island, Gisborne is a coastal town famous for being the first city on the planet to see the sunrise every day. It boasts some great wine, impressive beaches, a good smattering of history and, most importantly, some of the best citrus fruit in the country.
In fact, this humble, sunny settlement produces a whopping 56 percent of New Zealand's citrus, with the deliciously sweet Meyer Lemon being the biggest crop. Gisborne grows 80 percent of the country's supply!
So what is it that makes Gisborne such a prolific citrus success? Is it something in the water? Is it that first kiss of sunshine that gives the fruit a kickstart? Let's take a look.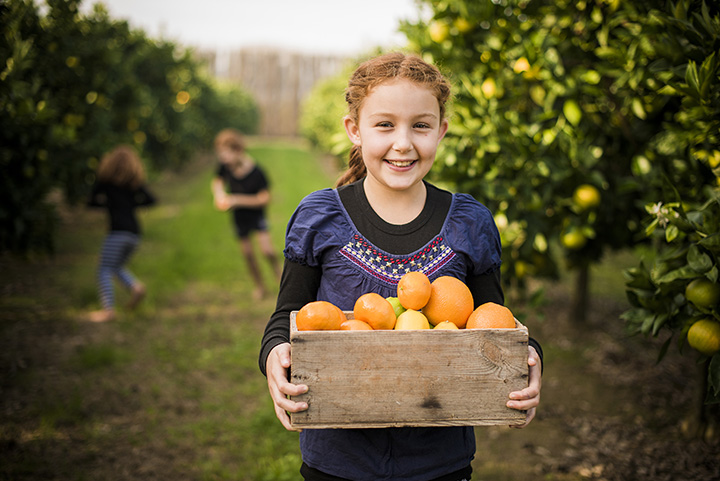 It's All In The Roots...
To really understand what oranges, lemons, limes and more need to thrive, we need to know a little about their origins. Traced back to the subtropical and tropical areas of Asia, citrus trees were around in some form or another millions of years ago.
Cultivated for centuries, the fruit trees we know today have similar requirements to those ancient specimens. When you consider that most of them developed in the understory of the jungle, you can understand why they don't like extreme heat or cold, or strong winds.
What citrus trees need to thrive, is a warm summer with lots of sunshine. Then, a cool winter with plenty of rainfall but without harsh frosts. They also need a sheltered area away from strong winds, and well-drained soil.
Why Gisborne?
Once you understand the historic roots of citrus trees, you can start to see why Gisborne is the perfect environment to grow these fruits. The climate here is pleasantly temperate, generally staying below 30 degrees Celsius in summer and rarely dropping below zero in winter.
The sunshine hours are enviable, with a yearly average of 2200 - not far below the nation's sunniest region of Nelson, which boasts around 2600 hours.
Along with the abundance of sunshine and warm temperatures to boost production, there is a cool winter with plenty of rain to nourish those trees and promote the change in the fruit's skin colour.
Most importantly, there are no severe frosts. Frosts can be devastating for citrus crops, killing young trees as well as damaging fruit and new growth in mature trees.
Not Just Lemons…
Gisborne is particularly successful in growing navel oranges, mandarins and lemons. These varieties need less intense heat to grow to optimal quality than some other citrus fruits.
According to New Zealand Citrus Growers Inc, 845 hectares in the Gisborne region are planted with citrus and the area produced around 16,771 tonnes of fruit back in 2015.
In a nutshell, the recipe for plump, juicy, tasty citrus is plenty of sunshine, healthy soil, lots of water and not too much cold and wind, baked up with nutrient-rich soil and a little TLC.
So, there you have it! Twisted Citrus proudly offer some of the best citrus in the country because we grow it right here in the citrus heaven that is Gisborne. If you would like to sample some of the delicious fruits that Gisborne has to offer, then head on over to the shop now.
Those yummy, fresh and juicy fruits could be on your doorstep before you know it!