Rosemary, Maple & Persimmon Bruschetta
Persimmons
---
This gorgeous rosemary bruschetta is topped with cream cheese & our fresh persimmon then drizzled with maple syrup.
Perfect for lunch or as an entrée. This dish really makes the special persimmon sing.
If you haven't tried persimmon before I urge you to give this a go, you won't regret it! And your dinner table companions will love you for it!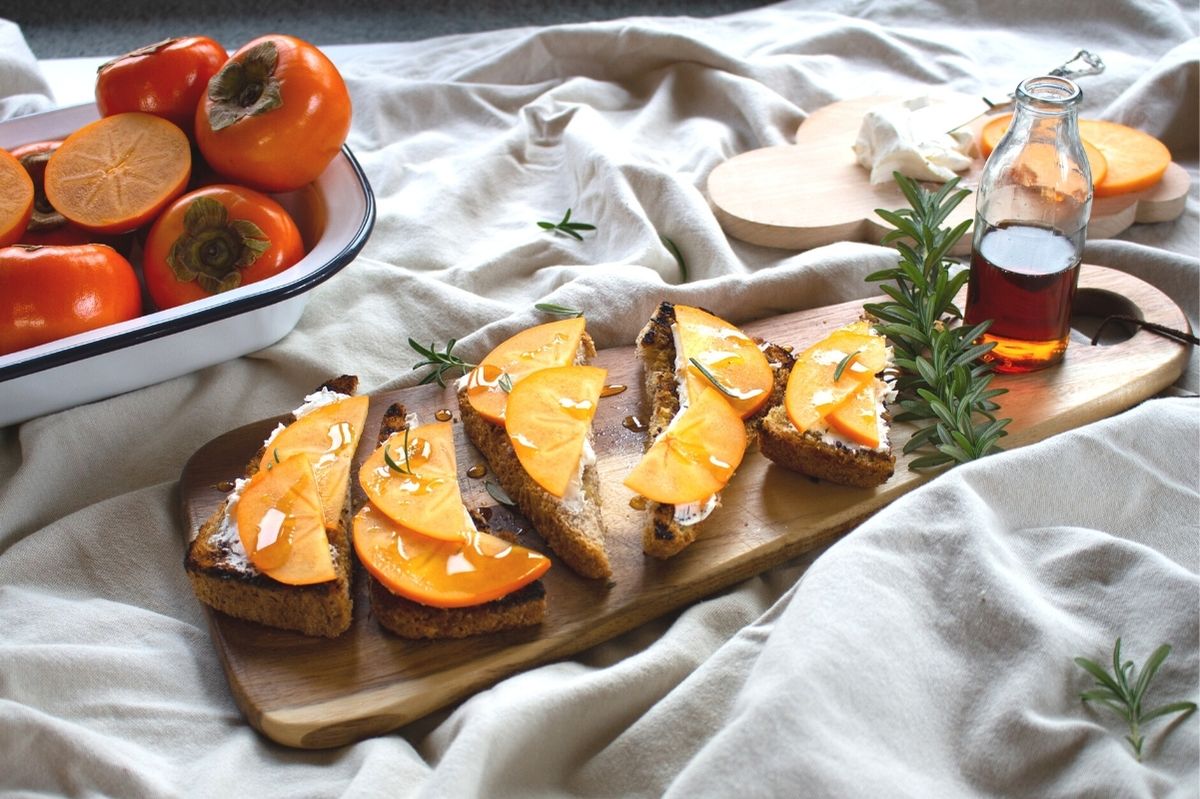 Rosemary, Maple & Persimmon Bruschetta
INGREDIENTS
1-2 persimmon
½ cup maple syrup
4 pieces of bread – preferably a day or two old. (Fresh bread doesn't work as well)
2 Tbsp fresh rosemary – roughly chopped
seasoning – I used pepper & Me Man Grind but salt & pepper is perfect too
4 Tbsp olive oil
100g cream cheese
DIRECTIONS
Cut the bread into chunky triangles.
Make up your olive oil paste by first adding salt mix and rosemary in a mortar & pestle and give it a pound. You can leave the rosemary quite chunky, but this is up to your preference.
Add the olive oil and mix together.
Heat a BBQ or griddle pan onto a medium heat. You can use a normal non-stick frypan if you don't have a griddle pan, but I love the line marks and charred flavour a griddle pan brings the dish.
While the pan is heating brush your bread with the olive oil rosemary mixture.
When the pan is hot place your bread into the pan and cook in batches until nicely browned, with char lines if using the griddle pan.
Once all the bread has been cooked, spread with a generous amount of cream cheese. Take it right to the edges so that you can see it peek through once the persimmon has been placed on top. Place the bread on your serving dish.
Slice persimmon into half-moons and place on top of the cream cheese covered bruschetta.
Drizzle with maple syrup and serve any leftover syrup on the side for your dining companions to add more as they desire.
Enjoy!