The shortest day: time to plant garlic!
---
As temperatures drop and the nights draw in, most of us are stoking the fire and dreaming of sunnier climates, but for our garlic grower, Kirsty Gaddam, mid-winter means pulling on her gummies and getting out into the cold to plant her crop.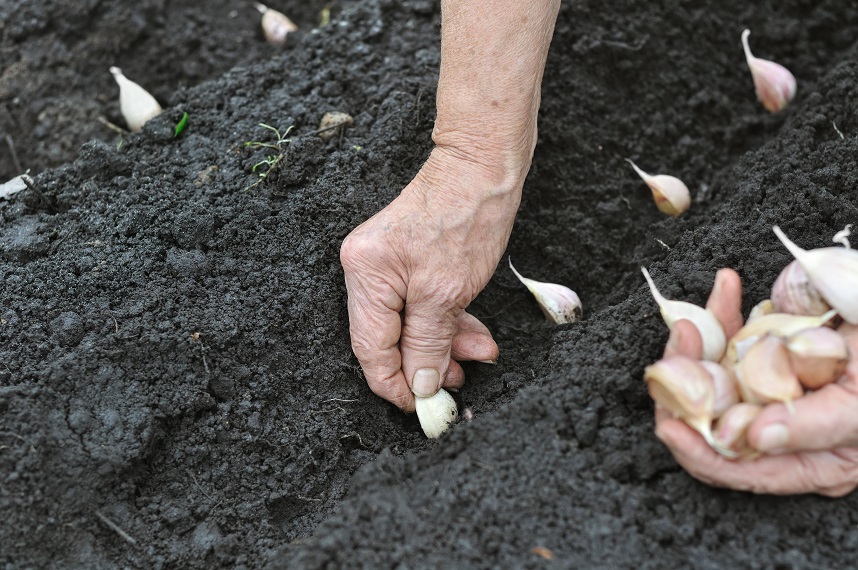 Traditionally planted on the shortest day and harvested on the longest, garlic spends a significant period in the ground. Another reason to choose organic garlic: six months of soaking up all the soil's goodness and nutrients or a cocktail of nasty pesticides and chemicals?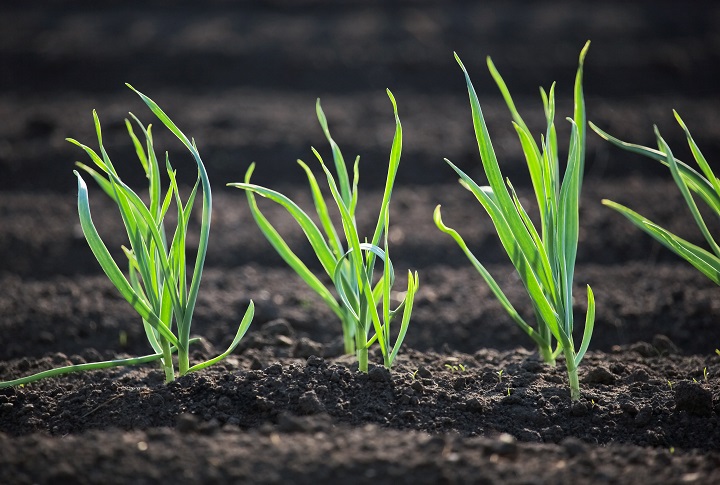 Planted, weeded and harvested by hand, our organic garlic is simply peeled clean and trimmed before it's sent to customers, unlike supermarket garlic which is often bleached and sprayed to prevent sprouting.
Kirsty grows Takahue Red, a New Zealand heirloom variety with a wonderful aromatic flavour which was found growing wild in the sand dunes in the Far North.
If you are inclined to pull your gumboots on and grow your own garlic, it's still not too late – the shortest day is a guideline rather than a deadline – and because our garlic is organic and untreated, it can be used for seed as well as eating.
Growing tips
Growing garlic is a synch: it requires very little maintenance.
Make sure your soil is fertile and free-draining – add plenty of compost if you are unsure.
Simply cultivate your soil and plant the biggest cloves (these will produce the biggest bulbs – save the rest for cooking) about 5cm below the soil's surface.
Once sprouts appear, cover with straw to keep in moisture and reduce weeds.
Fertilise and water regularly, paying particular attention to watering in November and December when much of the growth is done but conditions tend to be drier.
Take a post-Christmas break from the garden and relax while the tops die back, and your garlic will be ready to harvest in mid-summer.