Pasta with Tuna (or Salmon), Lemon & Capers
Lemons
---
This versatile pasta can be made in a flash – with a few store-cupboard ingredients plus fresh parsley and lemon – and is a real crowd pleaser.
Simply use canned tuna or salmon, or a vacuum packed smoked salmon fillet.
If you really want to push the boat out, buy fresh salmon fillets and bake them at maximum temperature for eight minutes.
For some kick, add finely chopped red chilli. Goes beautifully with parmesan for those who don't abide by the fish/cheese rule.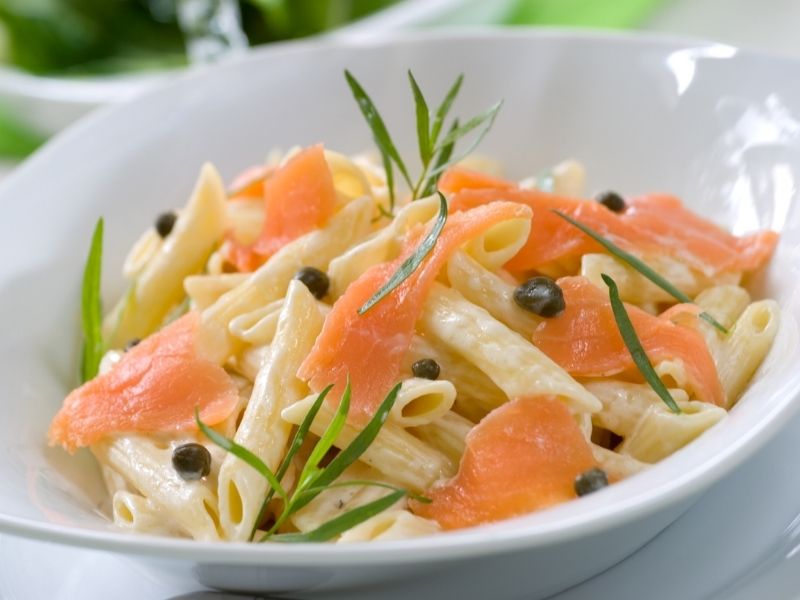 Pasta with Tuna (or Salmon), Lemon & Capers
Prep time: 5 minutes + pasta cooking time
INGREDIENTS
1 x 500g packet De Cecco spaghetti or farfalle (or your preferred dried pasta, cooked al dente to packet instructions)
huge bunch of flat-leaf parsley, washed, stems removed, finely chopped
handful of capers, rinsed
juice and zest of 2 lemons
1/3c olive oil
fish – 1-2 cans tuna or salmon (drained – in oil or spring water) or 1-2 filets of salmon (smoked or cooked)
salt and pepper to taste

DIRECTIONS
Place into a large shallow serving dish the chopped parsley, lemon juice and zest, olive oil, capers, flaked fish, seasoning and chilli if desired.

Add the cooked pasta and toss to distribute. Top with Parmesan if desired.