How To Use And Store Makrut Lime Leaves
Limes
---
New Zealand is a multi-cultural nation and as such, we heartily embrace cuisines from all around the world.
With Southeast Asia as one of our closest neighbours, we have happily welcomed an array of delicious dishes from Thailand and Indonesia, so if you haven't actually heard of or purchased Makrut lime leaves before, you will almost certainly have enjoyed their flavour at some point.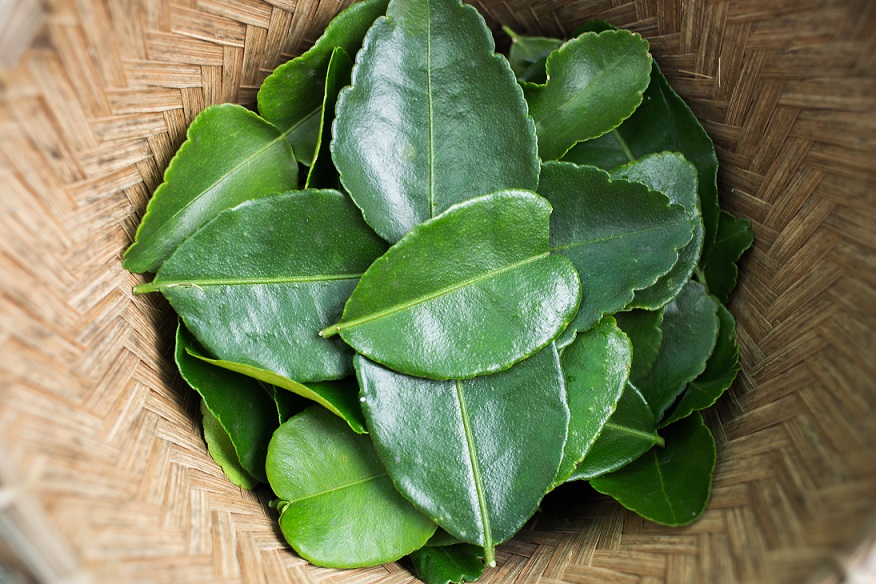 What Are Makrut Lime Leaves?
Known as one of the most aromatic of all herbs, Makrut lime leaves are a common and distinctive ingredient in soups, curries, stir-fries and more.
Before you head outside to pluck the leaves of your regular old lime tree, we need to add that Makrut limes are completely different from the limes us kiwis are used to. The fruit of the Makrut variety is slightly less attractive - resembling a small, lumpy, green brain - and extremely bitter. They are not commonly eaten, but are popular for traditional medicine and also for crafting homemade cleaning products.
The leaves, on the other hand, are fragrant and delicious. Usually, they are added whole to dishes during cooking, or very finely sliced and tossed into dishes. The taste sensation they add is slightly citrusy but very distinctive and can't be replicated or replaced.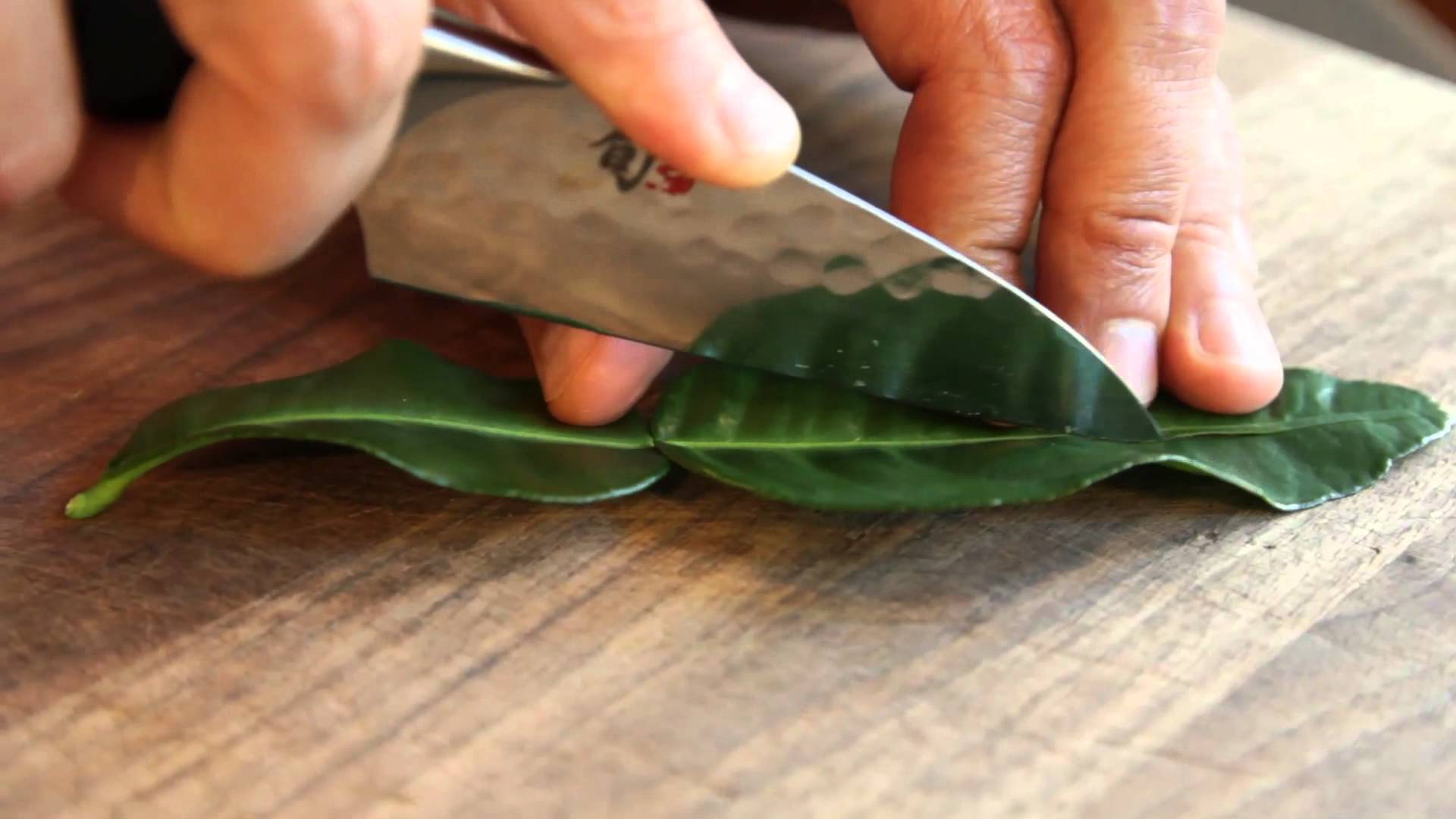 How To Store Makrut Lime Leaves
Makrut lime leaves can be found at your local supermarket or fruit shop either fresh, frozen or dried. Fresh leaves are preferable as they produce a fuller, more vibrant flavour and scent. But if there are no fresh available, then frozen or dried varieties will go some way towards achieving the right kind of flavour.
If you plan to use the leaves soon, you can simply pop them in a bag or container and store them in the crisper draw in the fridge. Stored in this way, they will stay good for up to one week.
But if don't plan to use the leaves right away, they also freeze very well. Simply pop them into a resealable plastic bag in the freezer and remove one or two leaves as you need them. They will last indefinitely in the freezer but probably start to lose quality after a year or so.
If you are using frozen leaves, run them under hot water for a few seconds to thaw them and release those delectable aromas.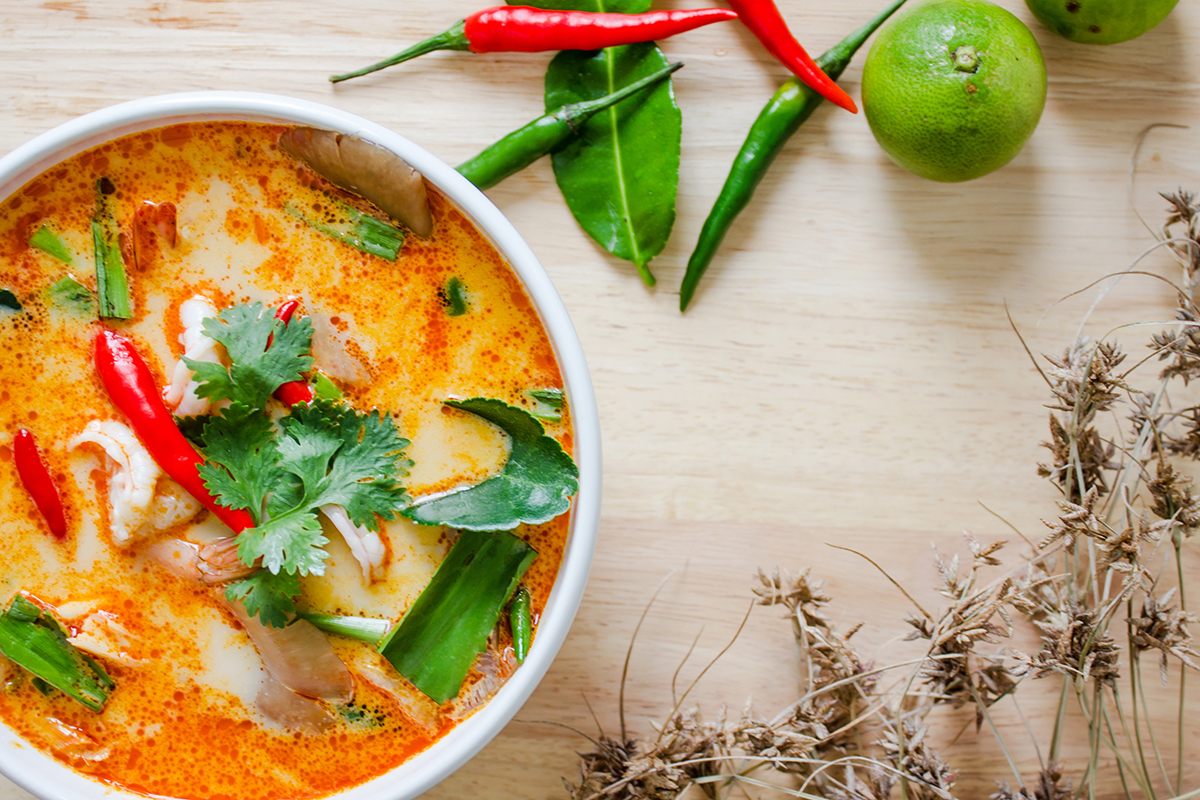 How To Use Makrut Lime Leaves
To add flavour to a Thai curry, soup or stir-fry, throw one or two whole leaves in during cooking and remove them before serving. Alternatively, you can slice them up thinly and use them in a spice paste or similar.
Makrut lime leaves are low maintenance and high reward. To prepare them to use in a dish, gently remove the leaf from the stem by tearing it loose. If slicing, use a sharp knife or pair of scissors to cut the leaves into teeny slivers and throw out the stem in the centre.
You don't have to be gentle. If you prefer a rough and ready approach, you can release a lot of taste and aroma by bruising and crushing the leaves. After getting rid of the centre vein, simply rip up and shred the leaves with your fingers.
Makrut lime leaves pair beautifully with fish and seafood, mushrooms and noodles, pork and chicken, as well as rice, veggies and coconut milk-based dishes. They also blend well with other typical South East Asian flavours like ginger, lemongrass, shallots and chillies.
We have two amazing recipes for Makrut Lime Leaves on our website, the first is a refreshing Makrut lime leaf lemonade for those hot, sunny days, and the second is some mouth-watering marinated chicken skewers.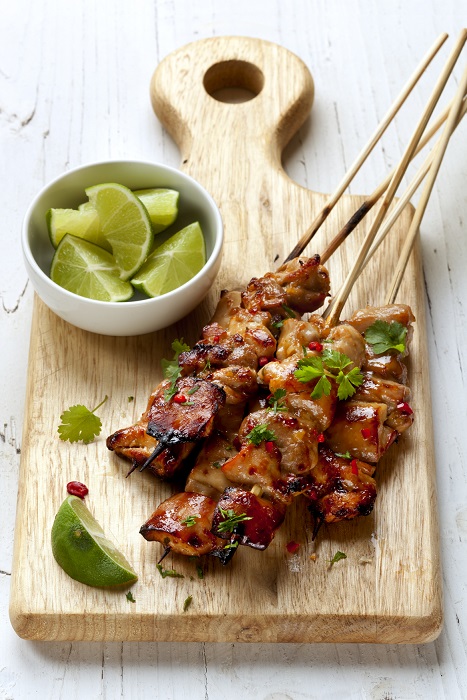 Are you hanging out for a Thai curry now, or maybe some of those chicken skewers? Well, don't panic as you can get your Makrut lime leaves right here from Twisted Citrus. Check out the store now and we could be delivering them to your door before you know it!