Lemon & Thyme Shortbread
Lemons
---
These buttery, delicate biscuits from Nadia Lim's fantastic book, Vegful, marry the classic flavours of lemon and thyme with the extra crunch of polenta.
They look gorgeous as simple rounds or can be shaped with your favourite cookie cutter.
The temperature of the butter is vital — it must be cold, not softened or melted. Be careful not to overmix as this will make the dough tough.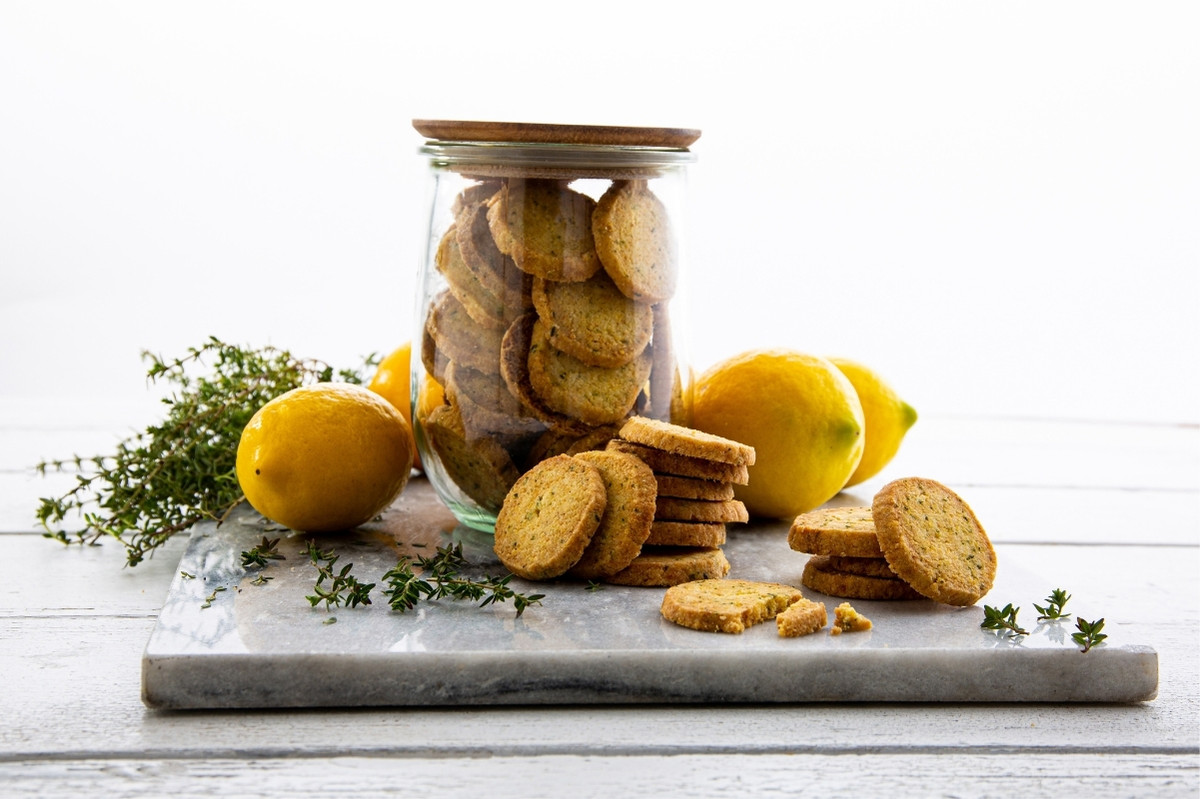 Lemon & Thyme Shortbread
INGREDIENTS
175g plain flour
1⁄3c caster sugar
75g fine polenta or semolina
1 egg yolk
finely grated zest of 1 lemon
2–3t finely chopped or picked thyme leaves
175g cold butter, cubed
DIRECTIONS
Preheat your oven to 150°C. Line two baking trays with baking paper.
Combine flour, caster sugar, polenta/semolina, egg yolk, lemon zest and thyme in a large bowl. Add butter and use your fingertips to gently rub it in until the mixture resembles fine breadcrumbs. Alternatively, place ingredients in a food processor and pulse until the mixture resembles breadcrumbs.
Bring the dough together with your hands and shape it into two balls. Wrap balls in clingfilm and refrigerate for five minutes to firm up a little.
On a clean, dry, lightly floured surface, roll each ball out to 0.5–0.75cm thickness. Use a cookie cutter (approximately 6cm diameter) to cut into rounds. Alternatively, shape the dough into two logs, wrap in clingfilm and refrigerate for another five minutes and then slice into rounds (0.5-0.75cm thick).
Transfer to the prepared trays with the help of a metal fish slice or edge of a knife. Bake for 20–25 minutes or until the shortbread is lightly golden around the edges. Swap the trays around halfway through cook time, so that the batches cook evenly.
Remove from the oven and allow to cool on the trays for a few minutes. Gently transfer shortbread to a wire rack to cool completely and let them crisp up. Store in an airtight container or cake tin — they will keep for several weeks, but I bet they won't last that long!