Mandarin & Almond Cake
Mandarins
---
This simple cake is easy to put together with little ingredients. Deliciously moist and packed of mandarin flavour, best served the day after it is baked. Keep chilled, and the cake will last 2-3 days longer.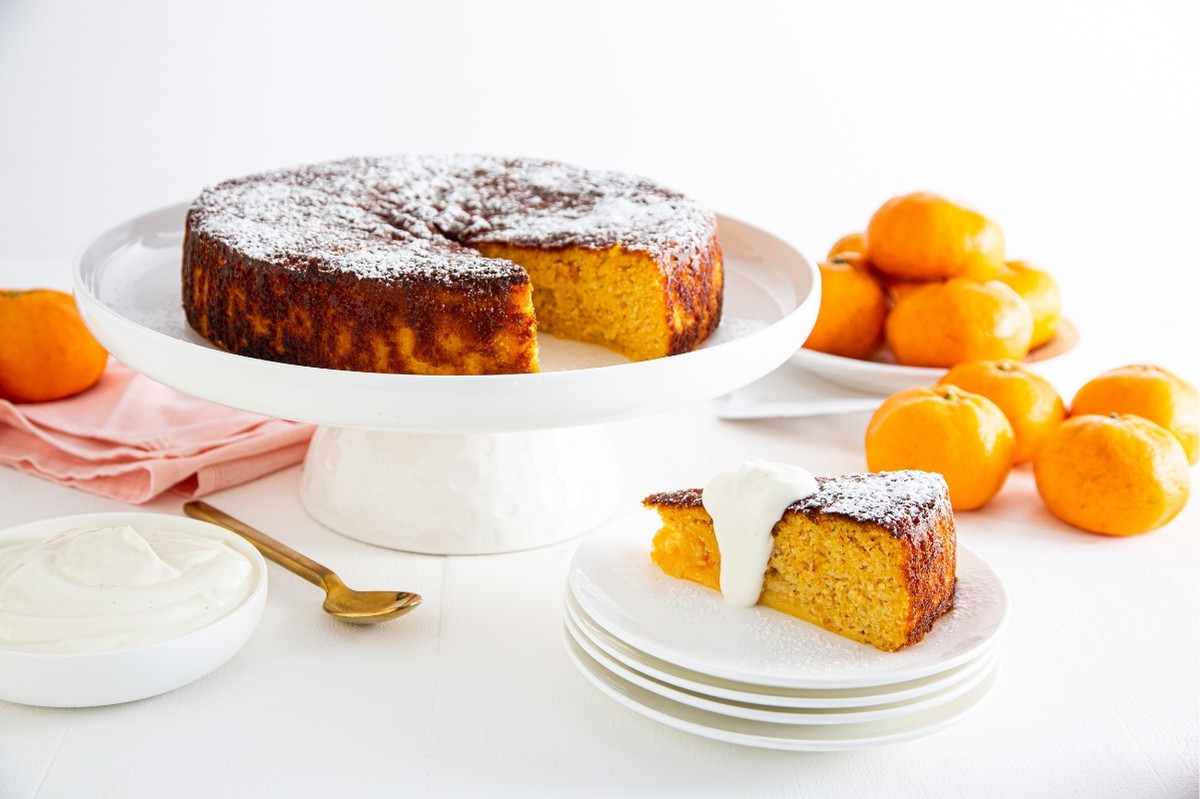 Mandarin and Almond Cake
INGREDIENTS
700g whole mandarins
6 eggs, at room temperature
300g caster sugar
350g almond meal
2 teaspoons baking powder
icing sugar, for dusting
to serve, Greek yoghurt
DIRECTIONS
To make a mandarin puree, place the mandarins in a medium saucepan cover with water and bring to the boil. Reduce heat to medium and cook until the mandarin peel is soft, about 45 minutes. Remove whole mandarins from the water, allow to cool, then cut open, remove any seeds and chop the mandarins roughly. Puree until smooth. You will need 400g of mandarin puree.
Preheat the oven to 180°C. Lightly grease and line the base and side of a 23cm spring form tin baking paper or a 12 hole 80ml muffin tin with paper cases.
Use an electric mixer with a whisk attachment to whisk the eggs and sugar together until combined. Do not over beat the eggs as this will aerate the mixture. Add the mandarin puree, almond meal and baking powder and mix well. Pour into the prepared tin.
Bake for 40-45 minutes. The cake is ready when they spring back when pressed or when a skewer inserted into the middle comes out clean. Leave to cool completely before removing from the tins. Dust with icing sugar before serving with a dollop of Greek yoghurt.