Avocado Green Goddess Dressing
Avocados
---
This delicious multi-purpose avocado dressing will keep for 2-3 days covered and chilled.

Try it on can be used on almost anything, like leafy salads, sandwiches, roasted vegetables, barbecued meats, or fried seafood.

You can be flexible with the herbs depending on taste. Coriander, chervil and even soft mint can work really well, and use lemon or lime juice for tanginess and to stop the browning of the avocado.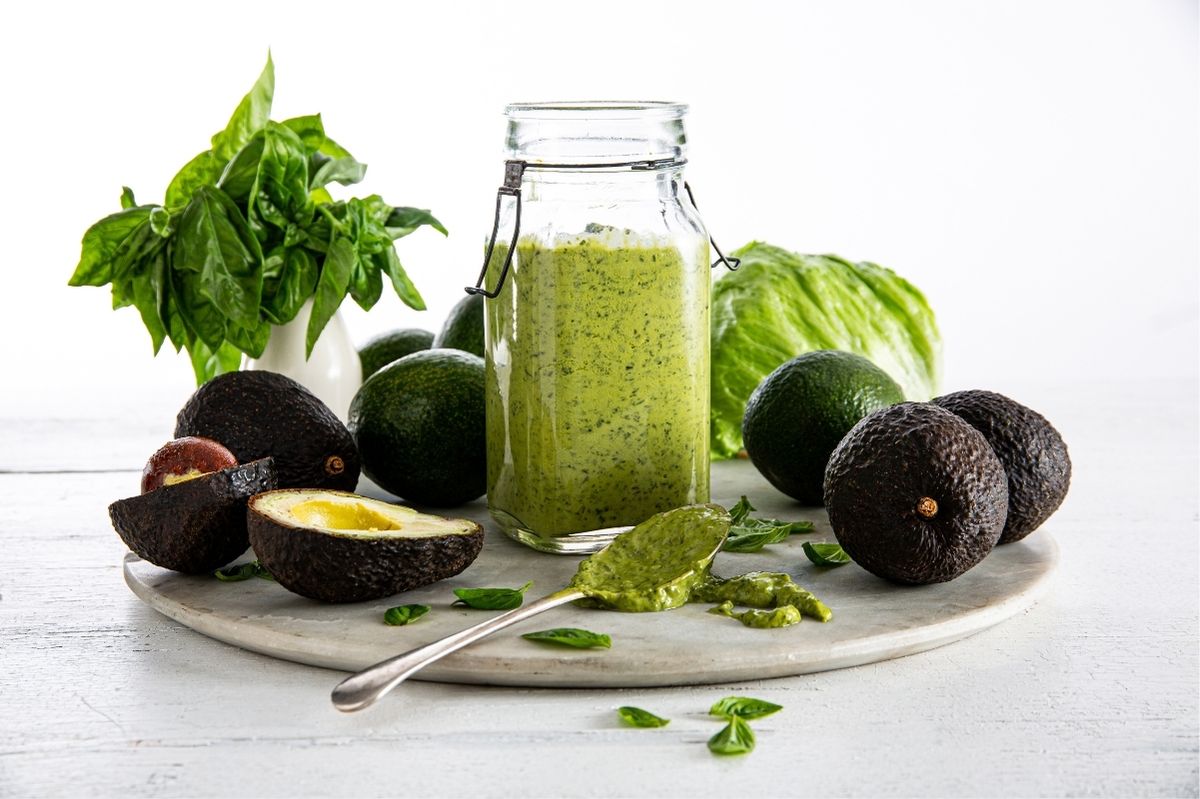 Avocado Green Goddess Dressing
INGREDIENTS
2 avocados, peeled, stones removed
1 lemon, juice of
1 cup (packed) coarsely chopped fresh parsley
20 leaves fresh basil, about
½ cup coarsely chopped dill or fennel fronds
3 to 4 spring onions, coarsely chopped (whites and greens)
¾ cup olive oil
2 tablespoons red white vinegar (or more, to taste)
½ cup mayonnaise, commercial or homemade
salt and freshly ground black pepper
DIRECTIONS
Peel and remove the stone from avocado, cut into chunks and drizzle with lemon juice.
Next, place avocado in a food processor with the herbs fitted with the steel blade. Process until very, very finely minced.
Add oil and vinegar. Process for just a few seconds longer, then transfer to a bowl or container. Stir in mayonnaise, and season with salt and pepper to taste. Whisk until well combined.
Cover tightly and chill until use.