Persimmon Sorbet
Persimmons
---
This recipe is adapted from Annabel Langbein's Creamy Persimmon Sorbet.
The delicate flavour and scent of a ripe persimmon works well in a sorbet, particularly one with such fine ice crystals – the addition of egg white introduces maximum volume making the end result melt-in-your-mouth delicious!
It's so easy to make and a great way to utilise surplus fruit.
I recommend keeping the chopped frozen fruit in the freezer, then literally whipping some up when the occasion calls for it.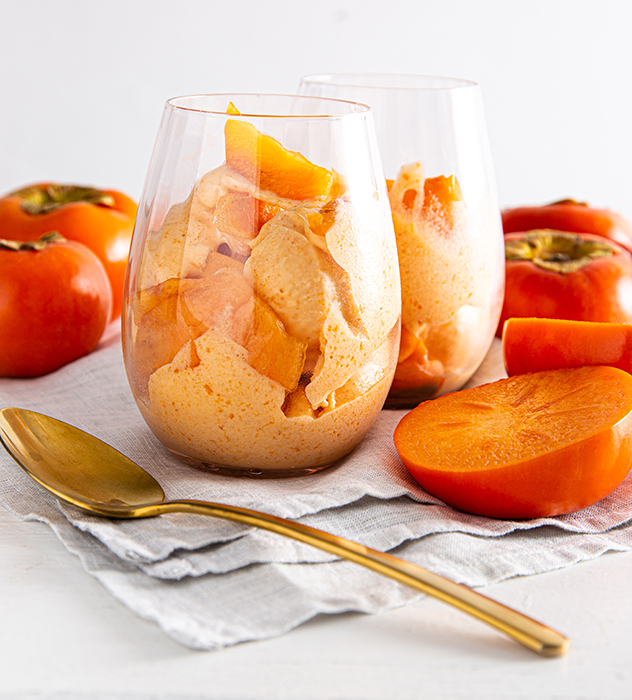 Persimmon Sorbet
INGREDIENTS
500g chopped persimmon flesh (skin and seeds removed)
1/2c caster sugar
3T lemon juice
1 egg white
DIRECTIONS
Freeze chopped persimmon in a bag until firm (at least three hours).

Blitz in the food processor or blender with sugar until fine. Add lemon juice and egg white and blitz until creamy, fluffy and smooth.

Place in a covered container and return to the freezer for a couple of hours before serving.

The sorbet will keep for weeks but will get very hard after 24 hours. To return to a soft fluffy consistency, simply blitz again.
Serves 6+ (makes about one litre)