Lime Butter
Limes
---
Bill Granger's lime butter is the perfect partner to barbecued, baked, steamed or fried fish.
It is so versatile it works with salmon, any white fish, clams, prawns, crayfish and mussels. Make a batch now while the limes are in season and more affordable, freeze, then in summer, brush it onto sweetcorn too.
If desired, add finely minced coriander, chilli, ginger, garlic or makrut lime leaves to give it an extra kick.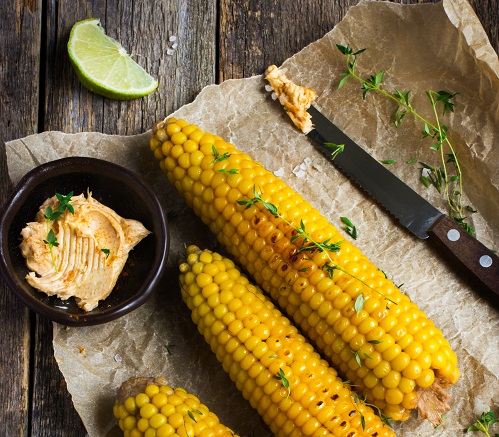 Lime Butter
INGREDIENTS
100g butter, softened
grated zest of 1 lime
2T lime juice
1t sea salt
DIRECTIONS
In a small bowl, whisk together all the ingredients – don't fret if some of the lime juice doesn't mix in. The butter can be stirred straight into many dishes, brushed onto corn cobs, or you may wish to put it into silicone molds (individual serving sized) and chill or shape into a log by wrapping in greaseproof paper and chill before slicing into rounds. Also freezes well.