Lemonade Delight Cocktail
Lemonade
---
Lemonade fruit work so incredibly well in cocktails as they are the perfect balance of sweet & sour.
This epic combination celebrates warmer weather arriving. It truly is perfect as an afternoon beverage, right through until the early hours of the morning!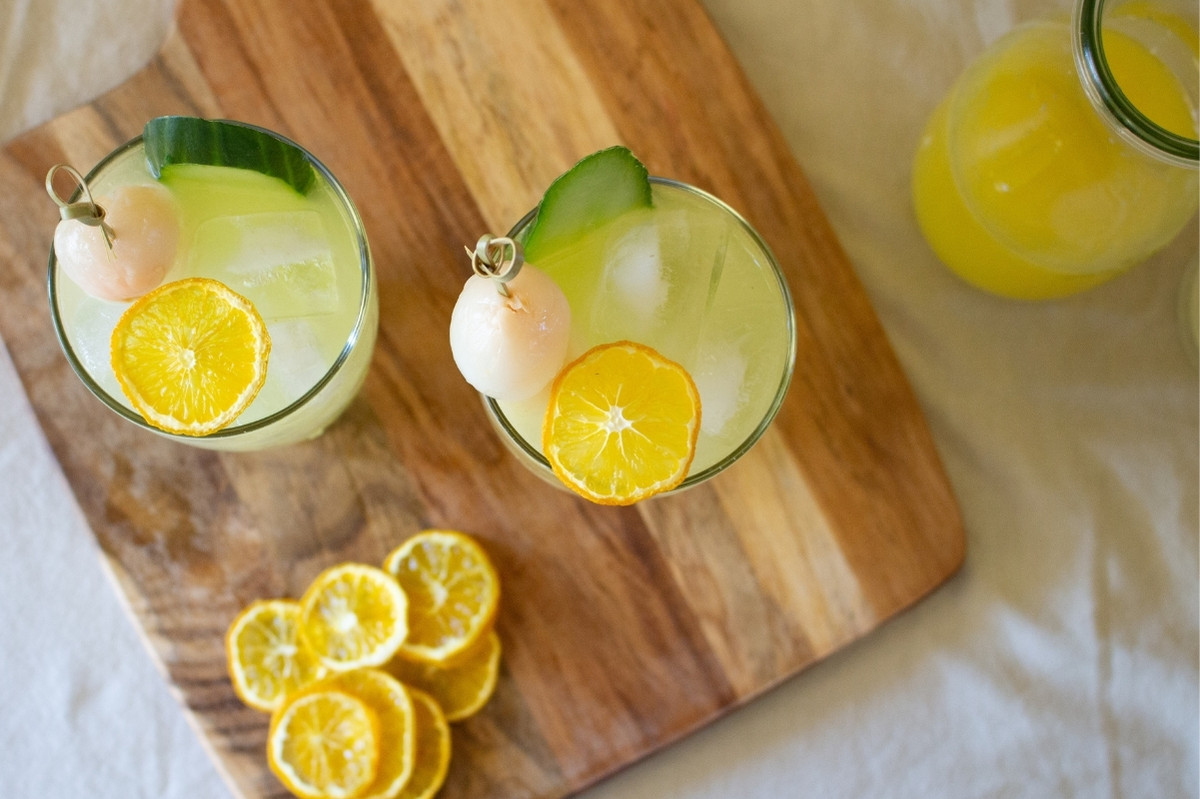 Lemonade Delight Cocktail
INGREDIENTS
45mls vodka
60mls freshly squeezed lemonade fruit juice
60mls lychee syrup 60
Chi
garnish
cucumber, cut into long strips to fit your glass
lychees on a toothpick
dehydrated lemonade fruit
DIRECTIONS
Take a generous highball glass and place one piece of cucumber inside, before filling with ice.
Now to build.
First add your vodka, then lemonade juice, then lychee syrup.
Then top with chi.
Then take a bar spoon and stir.
Add your lychee and dehydrated lemonade fruit and serve.