Mandarin & Roasted Vegetable Salad
Mandarins
---
This recipe is hearty enough to serve as a meal on its own or makes a great single accompaniment for a roasted or barbecued joint of meat.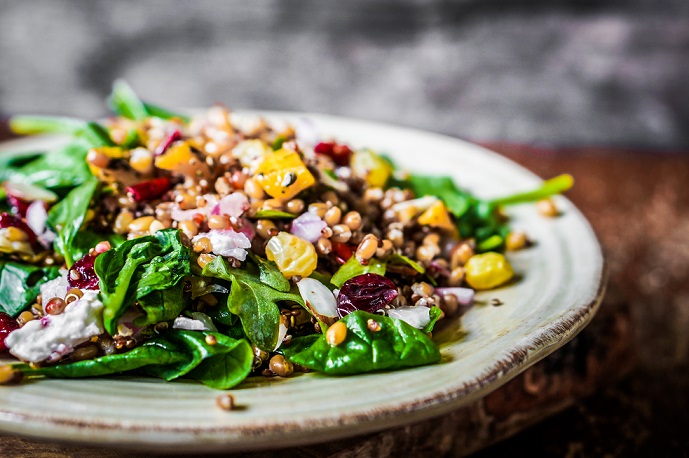 Mandarin & Roasted Vegetable Salad
Ingredients
3 cups chopped vegetables (carrots, kumara, pumpkin, parsnip – whatever you like)
1 large red onion or two small onions cut into thin wedges
1 red or yellow capsicum, seeds and stem removed, sliced
Sea salt flakes
Freshly ground black pepper
1T curry powder
1T honey
1T lemon juice
2T olive oil
1 can chickpeas, drained
6 mandarins, peeled, pith removed and sliced into thin rounds
120g baby spinach
Dressing
Whisk together:
3T extra virgin olive oil
1T honey
1T red wine vinegar
Directions
Place everything but the chickpeas, mandarins and spinach into a shallow roasting dish (lined with paper to minimise washing up if desired) and toss to evenly coat the vegetables. Cook at 180C for 20 minutes or until cooked and starting to caramelise around the edges. Add chickpeas for the last five minutes of cooking. Cool for several minutes then while still warm, toss in serving bowl with spinach, mandarin slices and dressing.
Serves 4