Date & Orange Scones
Oranges
---
This recipe is from Treats From Little and Friday, which includes many of the Auckland bakery's most famous creations. I've upped the orange content and dropped the topping of demerara sugar called for in the book (the bakery dusts them with icing sugar, which I prefer). This recipe uses cream and yoghurt, dispensing with the rubbing in of butter traditionally required for scones. If you wish to make things even simpler, skip the first step of soaking some of the dates – no preplanning required!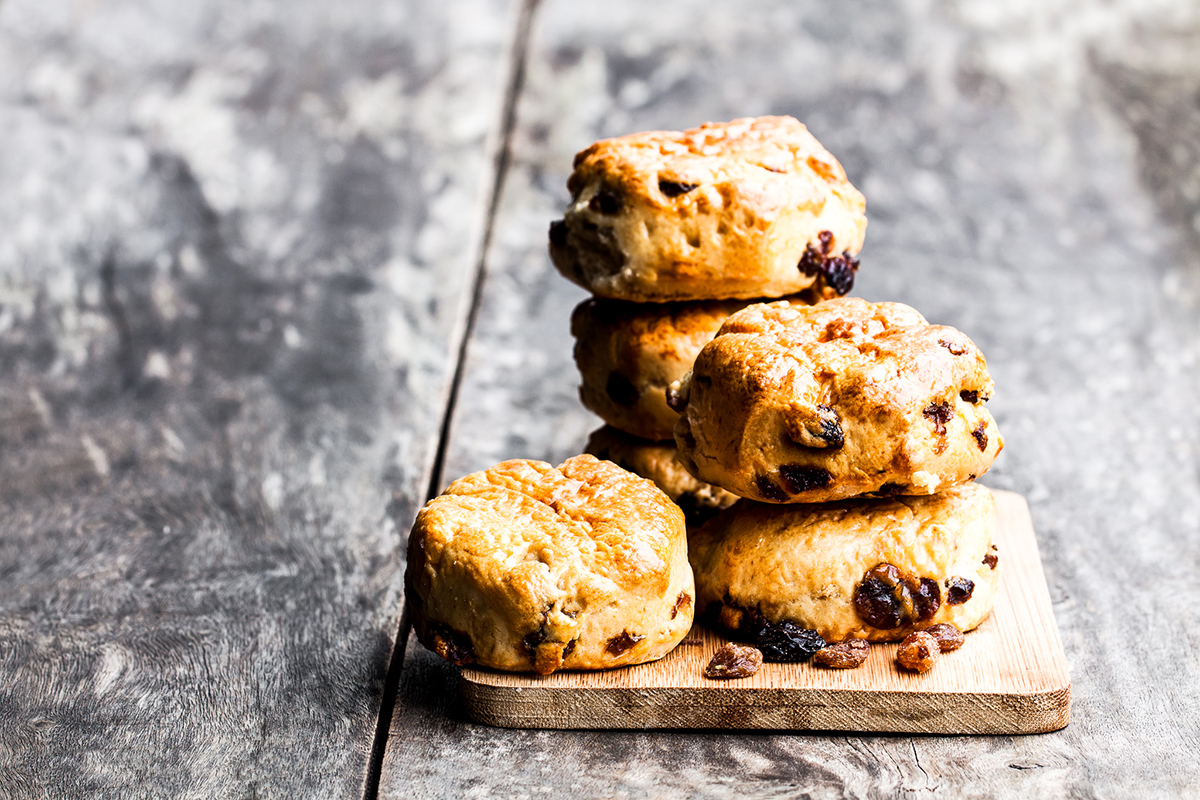 Date & Orange Scones
INGREDIENTS
150ml milk
200ml cream
1/3c yoghurt
2.5c chopped dates
3/4c self-raising flour
2.5c plain flour
1Tbsp baking powder
1/3c caster sugar
Zest of 4 oranges
50g melted butter
Icing sugar to dust
DIRECTIONS
Mix the milk, cream and yoghurt and add 1/2c chopped dates. Leave to stand for an hour. Preheat oven to 180C and line an oven tray with baking paper.
In a separate bowl, combine dry ingredients, zest and remaining dates. Whisk together and make a well in the centre. Add the milk mixture and melted butter, gently folding until just mixed (beware: over-mixing will make the scones tough!).
Turn dough onto a floured bench and gently shape into a 5cm-thick rectangle. Cut with a sharp knife into six rectangles.
Bake for 15 minutes before turning the tray and baking for a further 15 minutes. Scones are ready when they bounce back when lightly pressed.
Allow to cool a little before dusting liberally with icing sugar. Best served warm.
Makes 6 huge scones.